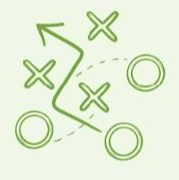 Building Blocks for Reopening
Practical Relationship Management Tools and Strategies
Introducing the Building Blocks for Reopening
Building Blocks for Reopening is our guide to great customer and donor relationships. Each of our Building Blocks helps you lay the foundation for a CRM strategy that's key to bringing audiences back to live events. As the sector begins to reopen, we want to share some simple, practical steps that you can action one by one when the time is right.
Whether you're preparing to reopen, going back on sale or keeping audiences warm, our Building Blocks can help you develop ever deeper relationships with your loyal supporters and new fans.
The complete resource is available as a large print version suitable for use with screen readers.
Questions?
Get in contact with us at hello@spektrix.com and we'll work to address any questions you may have!