After too long connecting with you only through a screen, the Spektrix team is excited to bring Hubs to you in-person! You'll join people working in similar roles from a wide range of organizations who understand the challenges you face every day.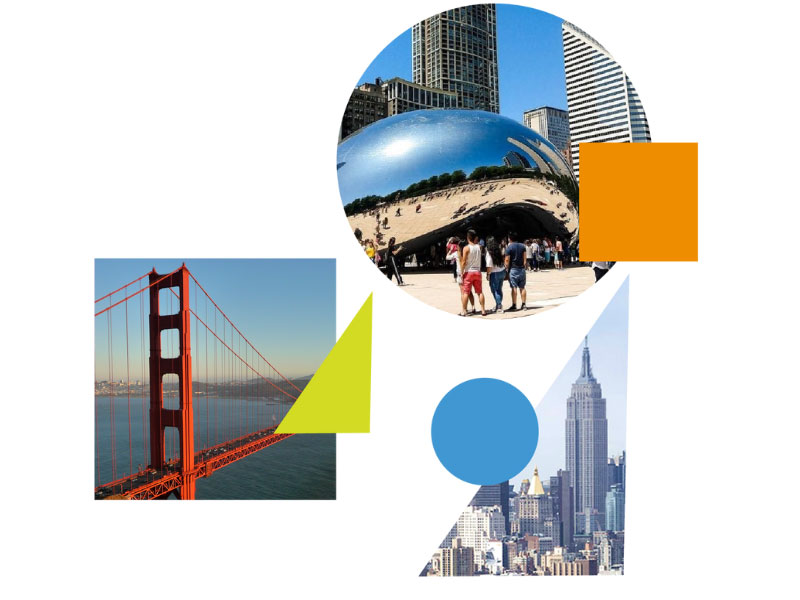 Exclusive session content
You won't find these sessions anywhere else.
Access to Spektrix senior leaders
Come out to meet the US senior leadership team.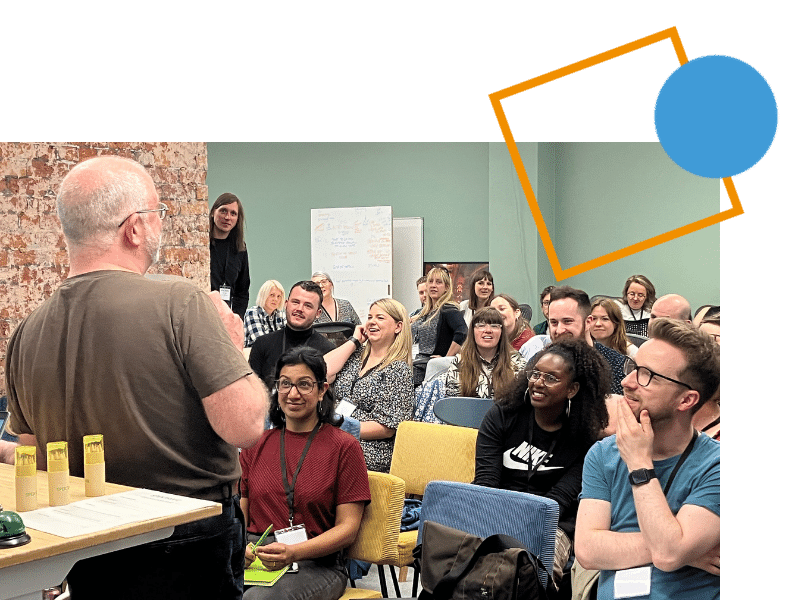 1:1 Consultation
You bring your questions and we'll bring the experts. Book a consultation slot to strategize how you can use your Spektrix tools to exceed your goals.
Network of Spektrix users
Meet other arts marketers, fundraisers, and box office managers, so next time you're stuck you have a colleague to reach out to for a brainstorm or guidance.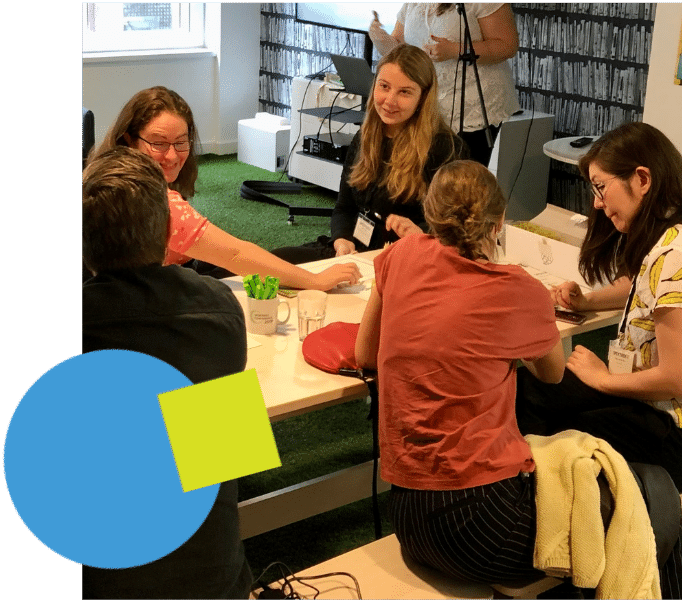 Food, drinks, and fun!
There's a good time to be had when you're with Spektrix. Snacks and refreshments are never out of reach and be sure to stick around after your Hub for Happy Hour and laughs.
RAVE REVIEWS
Spektrix Hubs were a huge hit in the UK earlier this year.
"Really helpful and inspiring afternoon, and also laid back and un-intimidating! Every speaker spoke clearly and obviously knew exactly what they were talking about."
"Brilliant event, very useful information presented, great opportunity to meet other Spektrix users and discuss ideas, and the staff were all fantastic!"
"Loved the breakout to talk to other users about our specific areas."
"Great to have the opportunity to share experiences and ideas with other venues and hear about new upcoming features."
NO ADDITIONAL COST
Registration is included as a part of your Spektrix offer. You pay only for transportation and lodging if you're traveling. Managers, your team can't afford to miss it!

Grab a coffee and some light lunch, and start to connect with colleagues and the Spektrix team.
Welcome from Spektrix
with Senior Leaders
James Menezes, VP of Client Success, and Brooke Gallagher, Head of Community and Events, set the scene for a productive and enjoyable afternoon.
Who's in the room?
with Bethany Nothstein
An ice breaking opportunity to meet some of the industry colleagues you're spending the day with.
Leveraging Segmentation to Power Effective Communications
with Matt Akers
Segmentation is the key to unlocking valuable insights about customer and donor behavior. By combining the powerful segmentation tools in Spektrix with our integration with dotdigital you can go beyond basic email communications and create highly targeted, customer-specific emails to better connect with patrons and increase ROI. Learn more about segmented communications, including automated workflows, email personalization and dynamic content.
Coffee, tea and light refreshments.
Lightning Talk
with Spektrix Super Users
A jam-packed, inspiring lightning talk on a relevant topic from one of your fellow Spektrix Community members.
How Organizations are Building Excellent Online Customer Journeys
Spektrix experts provide best practice advice and real life examples of how to build excellent online customer journeys and align your resources with your business priorities.
An express tour of Spektrix reporting designed to leave you wanting more, plus the unveiling of a handful of new reports.
An opportunity to share with and learn from your industry peers via facilitated conversations.
Closing Plenary
with Mike Geller
There are numerous challenges for theaters and other arts organizations working towards recovery. One of the most widely referenced is the decline of loyal patrons, who we previously relied on most to meet our goals. Spektrix has continued to innovate over the last several years in the area of patron loyalty, growing our Solution in a number of areas - both product and service.

Join Spektrix President for US & Canada, Mike Geller, on a journey towards loyalty, visiting enhanced areas of the platform such as new Ticket Subscriptions, expanded dotdigital features, an expanded network of partners and integrated products, and new consulting packages included with your service, all with a focus on driving reattendance from your most dedicated subscriber/member to inspiring loyalty from your first time attendee.
Consultation Slots and....relax!
with the Spektrix Team
Consultation Slots with our team of experts begin, alongside your chance to enjoy libations and networking after a day of learning.
ACCESSIBILITY
Ours is a welcoming community which means Spektrix is committed to ensuring that all people can attend our in-person events. We promise to book venues with mobility access in mind. If you have access requirements, please let us know when registering for the event. If you have other access considerations, please let us know.
Look Back at 2022 Spektrix Hubs
If you have photos you'd like to share with us, please send them to events@spektrix.com.
Spektrix Hubs in San Francisco...