- Beating the Benchmarks -
Putting data at the center of arts marketing strategy
How Music Theatre Wichita used advanced segmentation models and integrated data to interpret and respond to audience needs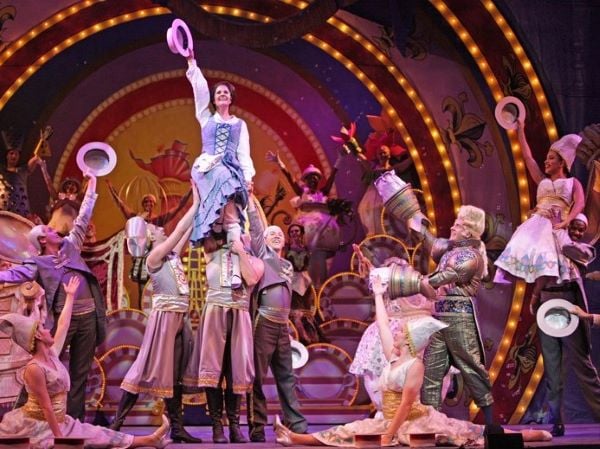 Music Theatre Wichita is the largest subscribed not-for-profit arts organization in the state of Kansas, with an international reputation for excellence. They produce five Broadway-scale musical productions and two youth productions each year with a team of just thirteen administrative staff. Pre-pandemic, they brought more than 65,000 visitors to downtown Wichita. Their overarching goal is to turn patrons from occasional attendees into subscribers because they know that their audiences are often surprised and delighted by shows they might not have anticipated loving. Their work is funded by ticket sales, costume and set rentals, and corporate, private and foundation contributions.
We spoke to Angela Cassette, Managing Director; Joshua Larson, Education Director; and Cheyenne Queen, Patron Services Manager.
As part of our Beating the Benchmarks series - conversations with Spektrix users who've made a successful recovery from COVID - we asked them how they've used powerful, integrated data, segmentation and communications tools in Spektrix to drive that recovery.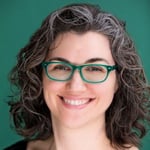 "What we had to do before we had Spektrix was so hard, and so labor intensive, because the data that TRG Arts wanted from us was impossible to get out of our previous system. We just got to a point where we could not continue to function. Now we can get the data we want at our fingertips."
Angela Cassette
Managing Director
An integrated CRM solution to modernize marketing strategy
Music Theatre Wichita had a traditional, 'cheaper at the back' pricing model for their hall, and relied entirely on broad-brush advertising and physical mailings. They knew that similar organizations were using segmentation, dynamic pricing and data-led strategies to connect more effectively with their patrons, so in 2019, they decided it was time to move into the "21st century of marketing". They began work with TRG Arts to rescale their house and increase revenue from the most popular seats.
Along the way, they discovered that their old ticketing system just didn't have the tools they needed to measure the impact of TRG's suggestions or help them continue making data-driven decisions. By switching to Spektrix, they could more easily target, report on and measure the growth of each audience segment, taking advantage of an integrated ticketing, marketing and fundraising CRM and intuitive reporting features.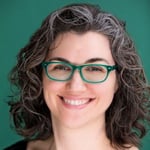 "There's an endless supply of things to learn about patron behavior, but we now feel that we have that data at our fingertips. Before, there was a lot of downloading reports into Excel and trying to work on them and send out mailings from there. So we feel like we have a streamlined system."
Angela Cassette
Managing Director
Using audience data to inform segmentation, communications and dynamic pricing models
With those integrated segmentation tools at their disposal, Music Theatre Wichita is now able to target patrons based on the way that they have engaged with communications in the past, maximizing return on investment (ROI).

The team already knew their audience - but now they can use data to test their assumptions and better understand what matters to them most. The Marketing Department can be sure that they are meeting the individualized needs of patrons, adapting their message to address price, programming, or safety concerns.
The team has gone from mailing out pamphlets to a broad audience, sending tailored emails based on combinations of nearly 90 different, behavior-led segments of patrons, like first-time members or single-ticket buyers who also donate.
This complete change in communication style went hand-in-hand with a new way of pricing their seats. Music Theatre Wichita have rescaled their hall and implemented dynamic pricing. Initially, the theater had concerns about the best way to communicate their new pricing scheme and patron response. They communicated their new price scheme in printed collateral by listing prices as "starting at", and empowered their sales team to guide patrons to different areas and to dynamically adjust price levels and zones based on sales and demand. Thanks to those efforts, they had no negative reaction to the variable pricing approach from any of their patrons.

Physical and financial accessibility are important to Music Theatre Wichita, so in their new pricing model, they've placed inexpensive tickets in every area of the hall. By adopting dynamic pricing, the team is able to maximize revenue while maintaining strong relationships with loyal audience members.
Driving community engagement, ticket buying and unrestricted giving through education and outreach
An expanded slate of educational programs has had wide-ranging benefits for Music Theatre Wichita. They've begun work with a children's theatre, and now offer classes and workshops to children as well as opportunities to participate in mainstage productions. Students were recently featured in a production of 'The Wizard of Oz' as munchkins, and were thrilled by the chance to perform alongside professionals and collegiate performers. Their Education department has worked to create a pipeline of engagement for young people so that there are opportunities suitable for everyone from a child taking their first class to older students who might see a future career in Musical Theater.
Music Theatre Wichita has found that as students progress through levels of engagement with the theater, their families will also become involved – not just with the productions their children are part of, but with the theater's wider offerings. Oftentimes families become dedicated patrons, returning year after year.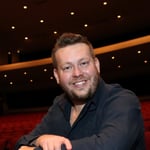 "The students got to work hand-in-hand with the professional actors and choreographer and director. It was the first time for many of the students to be involved with a professional show and experience the commitment it takes to be a part of something of that caliber."
Joshua Larson
Education Director
Donors also have responded positively to educational programs, and love supporting the great work Music Theatre Wichita is doing with young people. By presenting their education activity as wrapped into - not separate from - their core programming, they can make sure most of those donations arrive as unrestricted funds. This year, they are aspiring to boost donations revenue with communications to individual and corporate donors, highlighting their long-term commitment to Wichita through education and community work, and being transparent about how it hits them hard when big shows like 'Hamilton' come to other venues in the town.
With effective tools and an innovative approach, Music Theatre Wichita has been able to improve the effectiveness of their communications and optimize their pricing scheme while maintaining their strong relationships with audiences. Their outreach work, educational programming, and fundraising has helped them beat ticket sales benchmarks.
Measure your success
Visit our Ticket Sales Dashboard to benchmark your sales against sector-wide recovery, and explore more success stories from our community.