- Case Study -
Grand Opera House
Using Ticket Subscriptions to drive flexibility for patrons and efficiencies for a busy team.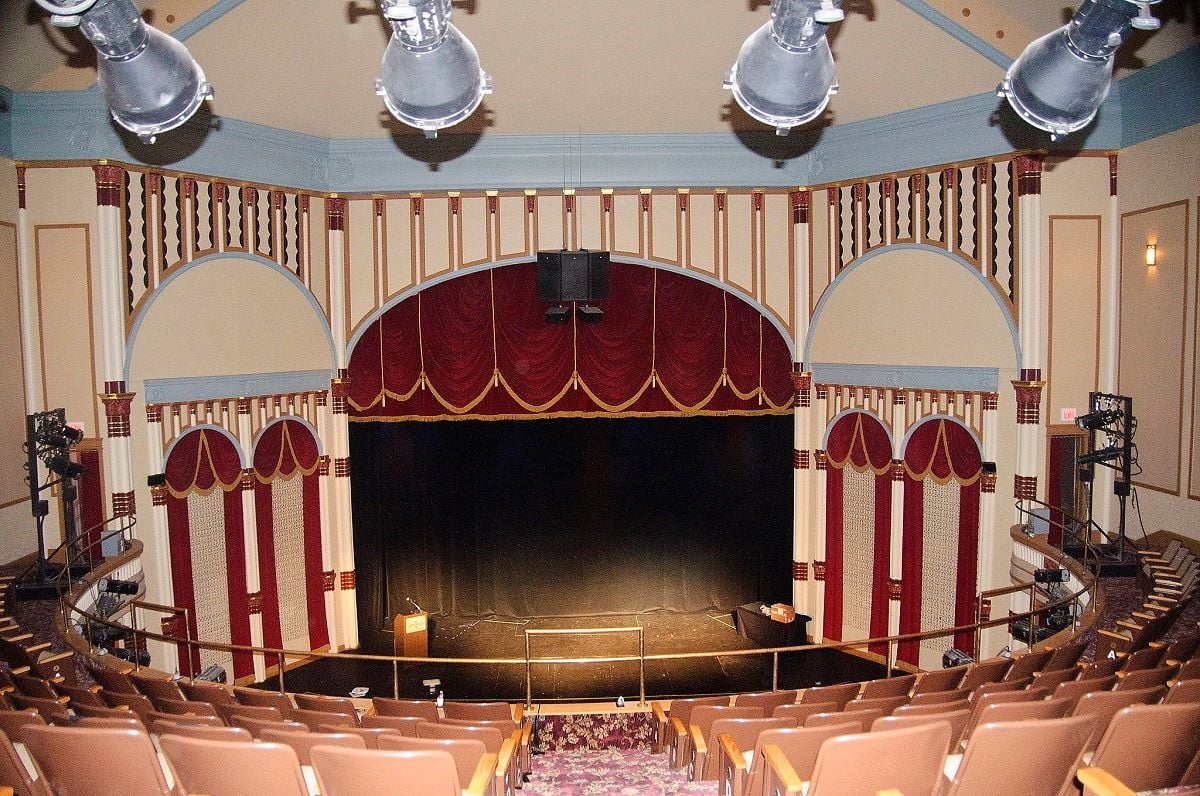 • Grand Opera House has built flexibility into their season subscriptions, rebuilding loyalty post-COVID without locking patrons into long-term plans.

• The ability to set up, sell and redeem subscriptions online saves time in the box office and gives patrons greater choice.
• The support from Spektrix has made it easy for the venue team and their web developers to adopt the feature and build on their approach.
What made flexible subscriptions the right choice?
Grand Opera House has tried various approaches to subscriptions. Now they've simplified their offer to just two choices, giving patrons the choice to book as early or late as they wish.
For Michelle Blanchard, Box Office Manager, one of the biggest benefits of building subscriptions in Spektrix was the efficiency. In the past she'd build out 15 or more versions of subscriptions; now a similar setup needs just four.
"It's not complicated anymore. Subscribers can pick out their seats right away, or they can wait - because who knows what they're going to be doing next August?"

Michelle Blanchard
Box Office Manager, Grand Opera House
Flexibility is more important than ever
Since COVID, Michelle knew that patrons wanted to come back and see shows - but they weren't sure how things would play out long term. They appreciate the freedom to redeem subscriptions much closer to the event date, and to choose their own seats online.

Subscriptions work best with flexibility
A while back, Grand Opera House tried an 'Opening Night' package, inviting subscribers to be the first to see every show. But there's a lot going on in Dubuque, with other symphonies, theaters, school events and sports teams attracting similar audiences. While there wasn't much commitment to the fixed model, flexible season tickets have seen a much better response.
An offer that changes with the season
Grand Opera House offers just two subscription types: a full five-play season, and a higher level including two ballets.

Early bird pricing rewards their most dedicated supporters, while full price subscriptions are available up to their first event in the fall.

Then, to maximize the value of the holiday season, they put a 'mini-subscription' on sale around Thanksgiving, including events taking place from January to July. It's a perfect winter pick-me-up for theater lovers, and it gives the team a second chance at attracting new subscribers mid-year.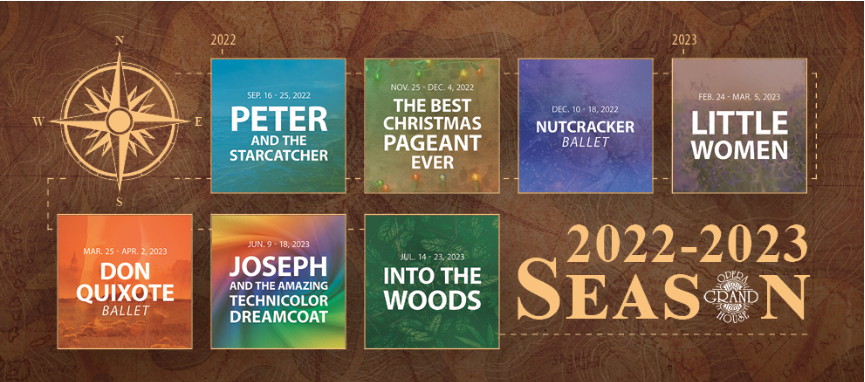 Flexibility for patrons
In the past, Grand Opera House has used ticketing systems which allow subscriptions to be sold online, but only redeemed by the box office.
Now they can add a subscription to their cart and start redeeming tickets for the first few shows, all in the same transaction.
Or if they'd like to wait a little longer, they can log back in and pick their own seats from a plan - giving them the freedom to redeem their tickets at a time and place that suits them, and all the information they need to choose their favorite seats in the house.
Efficiency for teams
Michelle is part of a small team, juggling her time between customers, admin and reporting. The Ticket Subscriptions feature in Spektrix is designed to make it as easy to build a subscription as a single event - which she estimates will save her a full day's work.
Meanwhile, she's seeing more and more patrons buying and redeeming online. They appreciate not having to call her for every change, and she appreciates the extra time that gives her to focus on the other demands of her job.
"Not having to field every single subscriber's phone call frees up my time to communicate a little better with our subscribers, or make that extra social media post, or get that press release out a little earlier."
Box Office Manager, Grand Opera House
"I sent our developers the information, they got it up on the website. I said can we make it look a little prettier and make a differentiation between the two different subscriptions, and they said, 'Sure.' And the next day we had it and were off and running. It was just plug and play, almost."
Box Office Manager, Grand Opera House
"The amount of time that everyone at Spektrix has been willing to take with us, to troubleshoot problems or explain things that we don't understand, and get us set up and ready to go, has been phenomenal. We've been so happy with everything."
Box Office Manager, Grand Opera House
Want to learn more about switching to Ticket Subscriptions?
Supported every step of the way
From advice on how our different loyalty models could work for you, through to practical training and web developer support, Spektrix are here to help.
Grand Opera House were new to Spektrix when they became one of the very first organizations to begin using Ticket Subscriptions. They had the benefit of a dedicated project manager to help them along the way, providing 1:1 advice and troubleshooting questions.
For more established system users, that same level of support, training and guidance is available whenever you need it. With expertise in venue management, events, customer service and integrations, the team's always ready to advise team members on any aspect of the system - and to work directly with web developers, providing step-by-step guidance and direct support to get everything working seamlessly online.
As one of our early testers, Michelle also appreciated working directly with the Product team who design and build the Spektrix system. She saw how they continued making changes, responding to feedback, answering questions, and welcoming suggestions to add even more value to the feature, ensuring it's the best possible fit for theaters and arts organizations like hers.

"We were able to talk through 'here's what we specifically need, here's what we're looking for,' and they were immediately able to feed back on those things for us."