FEBRUARY 2018
An audience-friendly approach to GDPR
Finding a practical approach to General Data Protection Regulation compliance can feel daunting. In this free toolkit, you'll get the tools to set your organisation up for GDPR success.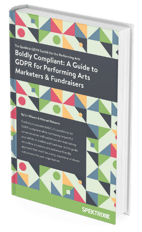 Get a free 20 minute GDPR consultation
Whether you're a Fundraiser or Marketer, Systems Analyst or Sales Manager we want to support you and your arts organisation on your journey to compliance. We're offering a free 20-minute GDPR consultation to the first people to get in touch.
Request a Consult
"A very big thank you for the GDPR toolkit. It's wonderful to have such a useful document which clears up much of the gossip, rumours and worries surrounding GDPR."
"I've just been reading the Spektrix GDPR toolkit and I just wanted to say a big thank you to the Spektrix team for putting this together, it is SO helpful!"
"I thought it was the best and most helpful guide to GDPR that I have read (and believe me that's a lot)."
GET IN TOUCH
Contact us for advice and best practice on applying GDPR in your organisation, whether you're using Spektrix or not.
We're happy to spend time with you understanding your needs and sharing ideas, with no commitment.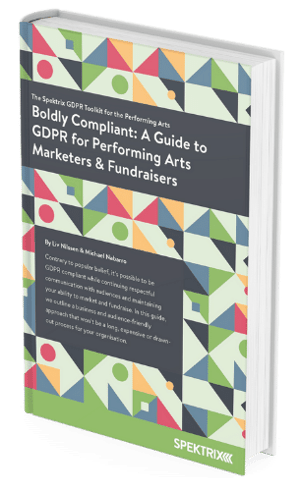 What are you waiting for?
Let the experts at Spektrix help you get started today!