4 min read
Drive Revenue with Your Theatre Marketing Plan Template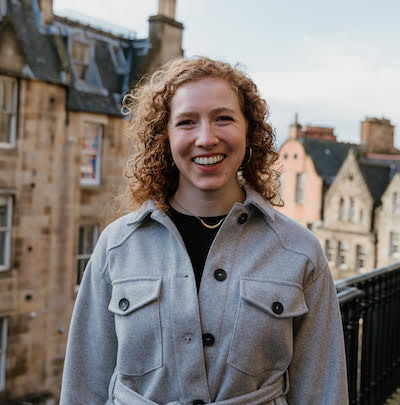 Janie Dickerson 02 August, 2023
Launch effective campaigns that grow your revenue and demonstrate value with this customisable theatre marketing plan template.
One of the biggest questions arts marketers grapple with is how to prove their strategies create a return on investment. So, what can you do to drive revenue and measure the impact your work has for the organisation? Start with a theatre marketing plan template that will help you know exactly how each opportunity can drive engagement, attendance and revenue for your organisation.
First, know what you're measuring and make sure all of your data is in order. Next, come up with a content strategy. Then, create secondary spend opportunities – add-ons such as concessions or merchandise that can garner revenue alongside tickets. By being strategic at each step, you can set your team up for success.
Key metrics for theatre marketing
The first step to building a theatre marketing plan is establishing how you'll set goals and measure your success. You want to be clear on what you're measuring before you can dig down into the "how".
These key performance indicators (KPIs) are examples of metrics that can help arts organisations understand the impact they're making with their time and resources:
Customer retention
The number of first-time audience members who make repeat visits within the two years following their first visit. (See more ideas on how to avoid customer churn and improve reattendance.)
First-time audience members
Along with customer retention, are you consistently pulling in new visitors? Track the quantity closely, then dial into who they are and how they're hearing about your organisation. This speaks volumes about where your current revenue is coming from and where there might be opportunities to expand.
Web sales
The majority of your customers book tickets online, so tracking web sales is critical to understanding what leads to purchases and setting targets for earned revenue.
Advance ticket sales
Getting patrons to book early can help guarantee income, maximise the value of your inventory and avoid last-minute discounting. It's also a direct way for marketers to measure their campaigns' success.
Customers adding a donation
As most theatres rely on donations and not just ticket sales, their impact cannot be ignored – especially not by your data reporting. Keep a close eye on how many customers are adding a donation, as well as any characteristics or behaviours associated with them.
Customers adding an upsell
This is key to knowing if your secondary spend campaigns are working. (More on that below.) From upgrades to merchandise sales, track whether your add-ons are gaining traction with your audiences and which ones are proving the most popular.
Understanding customers is key to furthering your relationships with them. As you flesh out your theatre marketing plan template, look at all of the areas where you're collecting data on your audiences, consolidate them into one place, and leverage your data to make strategic decisions.
For example, this could mean using your integrated fundraising and arts marketing software to cross-reference patrons' ticket-buying habits with their donation history to find opportunities to upsell them into members or higher-level donors. But it doesn't need to stop there. Experiment with other data pairings and see what insights they can lead to. For instance, do local audiences have different spending habits than visitors coming from further afield? Do first-time visitors book earlier or later than regular attendees? Do comedies sell more concessions than tragedies? Every query is another chance to sharpen your strategy.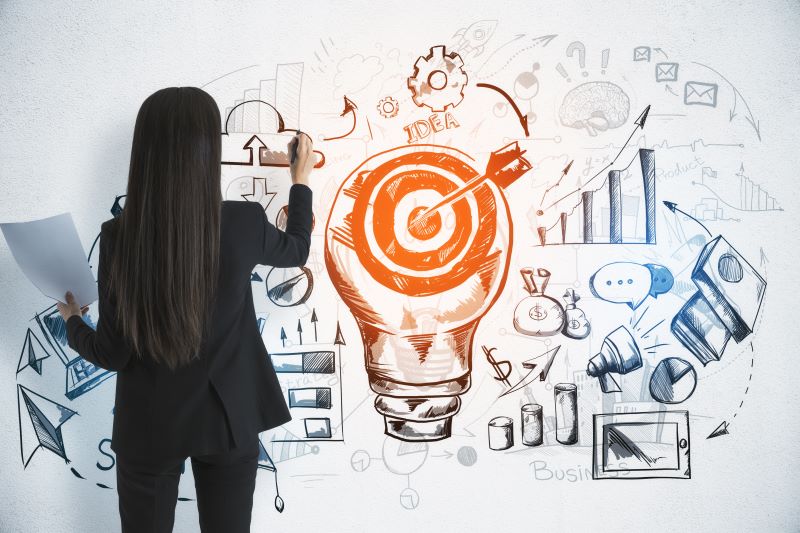 Content marketing
Telling meaningful stories about your organisation can help arts marketers break through the noise in a crowded inbox and strengthen your relationships with patrons.
To grow your content marketing strategies, take stock of what content your organisation generates and how you channel it to engage audiences online and in print. Whether it's finding production photos that could take a more central role on the website, creating a video strategy to urge social media followers to book tickets or starting a weekly blog column from resident artists, theatres have wells of interesting stories to choose from.
Make space to plan out your content for:
Blog
Your blog is the living, breathing, growing part of your website, and it comes with endless opportunities to help your audience be involved. Plan out regular content that highlights the here-and-now of your organisation and draws patrons (or potential patrons!) to your site.
Website and landing pages
While of course, it may be less fluid than your blog, your website is not a one-and-done deal. For every show that your organisation puts on, you'll need to make sure you have a virtual home for it. Meanwhile, evaluating your user experience and making updates should be a continuous process that's integrated with your marketing plan.
Email marketing
Sending out a weekly, bi-weekly or monthly newsletter is an essential part of keeping in touch with your audience. But, your email marketing strategy doesn't have to stop there. Get specific about which audience segments you want to send targeted messaging to. In addition, think about how to push forward your KPIs with any email you send, from confirmation emails to reattendance campaigns.
Social media marketing
In this day and age, social media is a major entry point for your audience. Be tactical about how you want to engage with them and where you want to draw their attention. Make sure that you don't just have "sales-y" content – rather, it should be a mix of content that entertains, informs and invites connection.
Programs and brochures
Your printed deliverables are a unique opportunity to teach your audience about your organisation. They can be a chance to turn a newcomer into a regular patron, or a regular patron into an enthusiastic advocate. As someone, perhaps, thumbs through the program in those minutes prior to curtain, you can show them your organisation's impact, cross-advertise different shows or provide incentives for them to return again.
Related Reading: 5 Theatre Marketing Strategies That Help Increase Revenue
Secondary spend opportunities
One of the most overlooked and effective ways for arts organisations to build revenue is by maximising ways for existing audience members to spend more money. Adding online upsells that let committed patrons deepen their experience is a great way to maximise revenue through secondary spend before show day. Think about offering:
Food and drinks
Merchandise
Package offers (meal deals, drink vouchers)
Parking
Pre- and post-show events (talkbacks, workshops, celebrations)
Ticket upgrades or exchange protection
These opportunities tie back directly to the way you're making use of your data. By identifying and understanding your customers' behaviour, you can harness marketing segmentation to provide the right upsell to the right person in a way that will genuinely enhance their experience.
Get started with our quick theatre marketing plan template
Having a clear roadmap goes a long way. Use our theatre marketing plan template to jumpstart your process. With it in hand, you will know what you are aiming to achieve with every initiative you take on while being able to show leadership how you're growing revenue.
---
Janie Dickerson is an Account Executive at Spektrix.