6 min read
How to Successfully Launch Your New Arts Website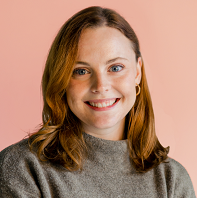 Stephanie Beasse 10 August, 2023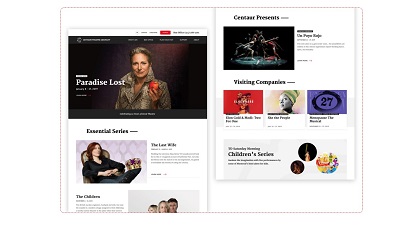 Spektrix web partners, Plank, share 7 must-do ideas for a successful website launch so you can confidently open your digital curtains.
Getting ready to launch your website can be both thrilling and overwhelming. With a seemingly endless list of tasks to complete, it can be quite challenging to keep track of everything on your to-do list.

At Plank, a web design agency specialising in arts and culture websites, we know the experience all too well. We always walk our clients through launching their websites and we recently re-launched our own website. Needless to say, we are experts when it comes to getting a site live from A to Z.

To help alleviate some of your stress, here are some key things to review leading up to your website launch so you can feel ready when the time finally comes to open your digital curtains.
Are you using a staging site?
One of the first things you should ask your developers about is your staging site. Much like any theatrical performance, staging is crucial to a successful launch. It serves as a copy of your live site that is used to implement new designs, code, or integrations without compromising your current one. This way you can avoid the unfavourable 'site under construction' page that leaves you unable to serve your user base.

As you are preparing, you can test and review all your updates in one place. This can help you spot any bugs, correct any errors in your content, and it also allows you to see a fully functioning preview of your site before your users can.

We highly recommend using the Website Admin interface in Spektrix where you can link multiple websites to your system, including a staging site. This will guarantee that you are developing a site that will be fully compatible with your live system and it allows you to launch with the utmost confidence.
Ensure an equal user experience
You want to ensure that your user experience is equal for all your users which means looking at your site on multiple browsers and mobile devices (including iPhone and Android). Are images being cut off on mobile? Do your calls-to-action work the same on Chrome and Safari? Is the content displayed well on smaller screens? These are some things to consider while testing your site.

An equal user experience also means testing your site for accessibility so it can be used by a wide variety of individuals regardless of any impairment or their access to the internet.

Some key things to review include:
Colour contrast ratio
Make sure text is legible on your website's background colour.
Alternative text
also known as alt-text, is an image description to give context to users using screen readers or when images don't load.
Calls-to-action
this includes all the buttons on your site that you use to guide users across your site. Make sure to keep your CTAs short and sweet while giving enough information to inform them of what they can expect next. Instead of something vague like 'Learn more' consider something more descriptive like 'See more shows' or 'Buy tickets'.
Double, Triple, and Quadruple-check Your Content
One important step is to thoroughly check your content for any typos or grammatical errors. Quadruple-checking your work may seem excessive but it is good practice to make sure everything is in its place and error-free. You would be shocked at what you can miss when you are so familiar with the content.

To avoid this, ask a co-worker or friend for a fresh perspective. They might be able to spot some things you missed. Another option is using a grammar tool like our favourite, Grammarly.
Test Data Forms & Links
The last thing you want when launching your site is to lose ticket buyers or donors because of a confusing or broken data form! Make sure all your contact forms, landing page sign-ups, and mailing lists are correctly capturing data and properly integrated with Spektrix to use for targeted communication campaigns.

Another must-do is ensuring all the links lead to where they're supposed to and that they don't contain a broken URL.

Here are a few key places to check:
Footer Links
Calls-to-action
Social Media Profiles
Logo Links
Logging in to your account
Resetting your password
Review Your Conversion Paths & Checkout Process
Two important user flows you want to review are your conversion paths (moving your first-time visitors to returning visitors) and your checkout process (moving your returning visitors into buying customers).

Reviewing your conversion paths includes looking at your landing pages, thank you pages, calls-to-action, and auto-responses to make sure everything is working properly. This includes reviewing content to make sure the information and layout of your donation funds, memberships, and supplementary events are showing as you intended. For your Spektrix embedded iframes, make sure they are styled correctly and that they work on mobile and desktop.

For your checkout process, make sure steps are clear, including cart review, payment process, and purchase confirmation. This is also a great time to consider effective add-ons such as upsells or voluntary donations.
Set Your SEO Up For Success
Search engine optimisation, most commonly known as SEO, is the process of increasing the visibility of your website on search engines like Google. By applying a few simple tips and more importantly, writing relevant content that speaks to your users, your web pages will rank higher giving them a higher chance of being viewed and visited.

Before going live, you should set up/update any analytics platforms, such as Google Analytics, with the assistance of your developer or Spektrix Support, to capture all your user data! This is crucial to see the impact of your launch and to immediately start tracking how users are engaging with your new site. You can also use the step by step Spektrix guide on how to track your Spektrix iframes using Google Tag Manager.

Simple ways to improve your SEO include:
Include keywords
use a set of keywords that best define your services. For example, if you are a theatre in Dallas, Texas, then you would want your titles or content to include the words 'Theatre', 'Dallas', and 'Texas' so search engines know what you are offering users and where you are located.
Adding alt-text to images
not only is this great for accessibility, it also allows you to incorporate keywords. If you are referencing a show a good example would be 'The Little Mermaid show at the Dallas Theatre Centre'.
Change image titles
instead of 'IMG3025.png' name your image using keywords, such as 'little-mermaid-dallas-theater-center.png'.
Write a meta description
in your CMS you can write a meta description, which is the grey text shown in a search result. Aim for a sentence under 160 characters that will entice users to click your page.
If you are updating your domain name or simply redirecting users from an old web page to a new one, work with your developer to make sure your links are redirecting to the updated URL. This will ensure your search results aren't affected and it will avoid any confusion for your returning customers. It is also important to make sure the settings applied to your staging site is transferred to your live site in your Website Admin. If you are unsure check with your developer.
Choose an Open Graph Image and a Favicon
Assuming you'll be sharing the exciting news of your launch on social media, an open graph (OG) image of your website's main page will make checking out your site more enticing for scrolling followers. It gives users a visual preview of what they can expect which can lead to higher conversions and click-through rates. It's an easy task to get lost in your long list of to-do's but it's worth the chance to showcase your brand's personality and encourage brand awareness.

Another small yet significant detail that can make your website more recognizable is your favicon, the tiny icon displayed next to your website's link in search results and tabs. This can help users easily identify your website and make your brand more familiar to them by using your logo. It's also worth checking if your favicon works on light and dark mode and if not, create one for each. It's best to accommodate for this functionality as dark mode is gaining in popularity.
Post-Launch Improvements
The beautiful thing about the web is that it is constantly evolving and it allows for continuous improvements. With that in mind, it's best to focus on the scope detailed at the beginning of the project and refrain from including additional sections, pages, or content before going live, unless absolutely necessary. It's normal that you and your team will notice other features you'd like to update or implement throughout the process, but keep those on a separate list for future updates.

To ensure you feel proud of your website and to avoid pushing back your launch date, it's important to set clear goals and expectations as early as possible. Any other changes that come up along the way can be added to your list of post-launch improvements.

This way you can make sure your project stays on track and adequately plan for its next steps.
Final Thoughts
One thing to keep in mind when launching your website is that not everything will be perfect. No matter how much preparation and checking you do, there is always at least one thing you'll have to update once your website is live.

Don't let small updates and bug fixes take away from the hard work and dedication of your team! Make sure to take a moment to celebrate everything that you have accomplished together.

---
Stephanie Beasse (she/her) is Marketing Coordinator at Plank