- Beating the Benchmarks -
Setting up a Membership Program for the Performing Arts
How marketing and development teams at Performing Arts Houston joined forces to build reattendance and boost revenue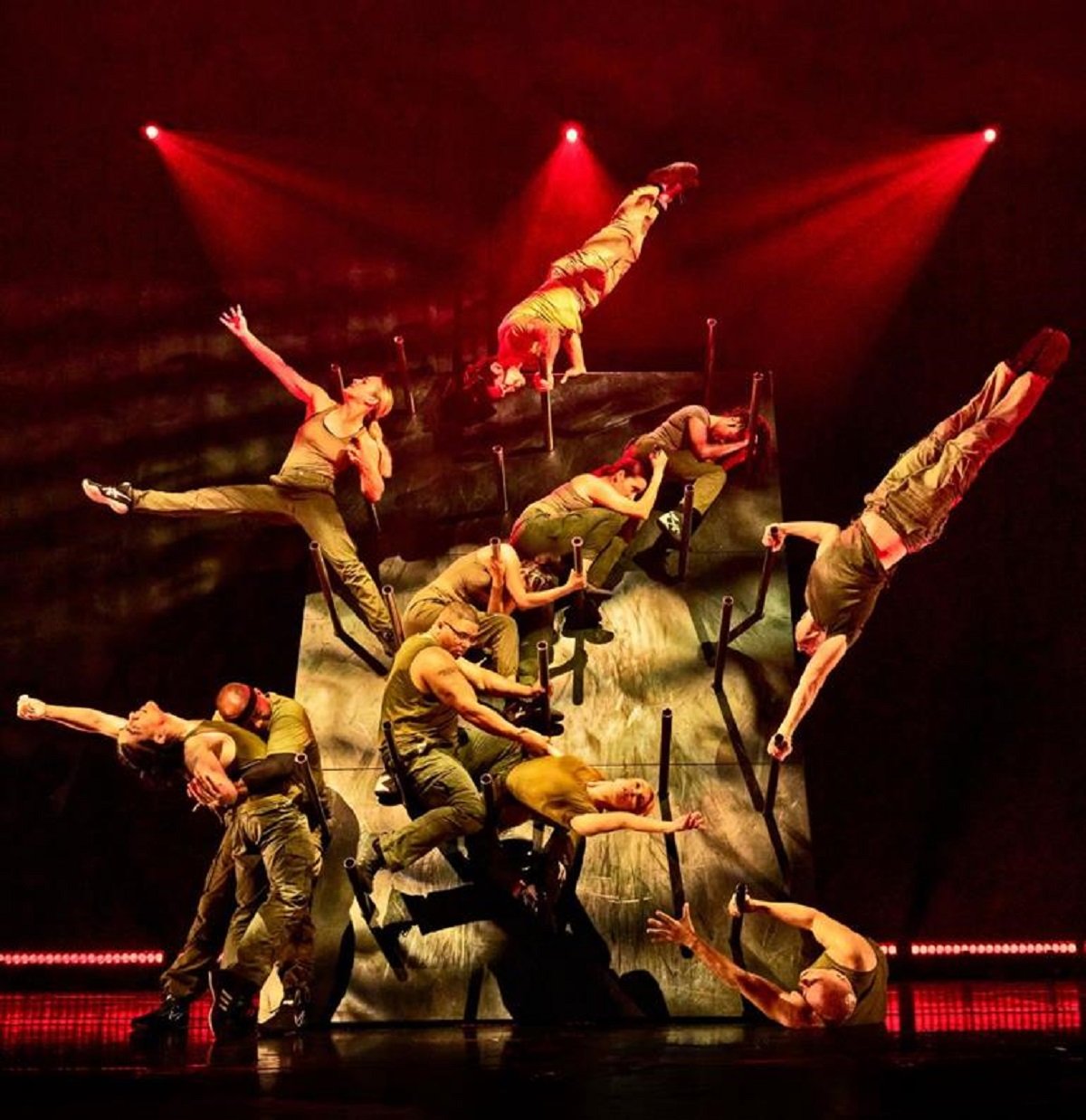 Performing Arts Houston is an independent, multi-disciplinary producing company, presenting events ranging from small-scale recitals to major productions. In 2022, they refreshed their name and brand – and used that moment of change to launch a new Membership scheme, driven by the shared priorities of both marketing and fundraising teams.
We spoke to Jordan Drum, Director of Development, and Brian Glass, Director of Marketing, Communications & Digital.
As part of our Beating the Benchmarks series - conversations with Spektrix users who've made a successful recovery from COVID - we asked them how they've used powerful, integrated data, segmentation and communications tools in Spektrix to drive that recovery.

"It's every single data point. What are people interested in? What are they asking for? What are they actually doing? What is our programming geared toward? And it all funneled us towards Memberships, and we've been really thrilled to see it's working out."
Brian Glass
Director of Marketing, Communications & Digital
Working together to drive retention and donations
"It's hard to pinpoint a specific data point that did not say – 'You should look at memberships,'" says Brian.
Performing Arts Houston had been through a long period of disruption, facing everything from hurricanes and pandemics to leadership changes and crises in the Texan oil industry. But even before those changes, they'd seen a visible decline in fixed series subscribers - formerly a small but significant proportion of their audience.
Patrons' loyalty tends towards specific artists or venues, and it's not always easy for a presenting company to ask for individual donations. The marketing and development departments were keen to change that, but first had to overcome their departments' traditional siloes - they had separate CRM systems with no easy integration, and separate financial targets. That separation affected office culture, and made it difficult to show their gratitude to donors through enhanced front of house experiences.
So Performing Arts Houston embraced wholesale change - shifting from fixed series subscriptions to a tiered membership program, creating an opportunity to rethink supporter benefits and build a purposeful loyalty pathway to increase donation income over time. All of this was made possible by their switch to Spektrix, six months earlier - with a single, fully integrated system drawing together data from ticket purchases and donations, they had all the information they needed to test, understand and improve their patron relationships.
The new structure saw an increase in membership income in the development budget, and a reduction in ticket income on the marketing sales sheet, as members' ticket discounts were automatically applied. That forced both teams to rethink their ownership of specific income strands and focus on the shared benefits of increased overall revenue from donations, ticket sales and secondary spend.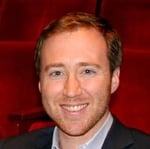 "The first philanthropic contribution is the hardest. If you can get the first one, and it's by virtue of their own artistic preferences, that does a lot for building the lower level of our pyramid."
Jordan Drum
Director of Development
Making it easy to build belonging
The team began by reviewing membership schemes from other organizations, both in and beyond the cultural sector. They saw major corporations encouraging customers to buy in to loyalty programs, in a global shift from transactional purchasing to values-driven relationships.
Eager to build the same affinity with their organization, they made the first step into the loyalty pipeline as accessible as possible, keeping both cost and incentives low. Membership tiers at a nearby museum began at $70 - but that brought free year-round general admission. Performing Arts Houston's members would need to buy tickets on top, so they settled on an entry-level membership of just $25.
The lowest level, Access membership focused on priority booking, access to ticket exchanges, and limited discounts. And a big cohort chose to donate at that price, motivated mainly by the chance to grab great seats for a favorite artist before the general onsale. It's a fairly transactional relationship at this entry point, and a few members may even save more on ticket discounts than they pay in the year, but it's the first step towards future affinity.

The real target for the team was to drive as many patrons as possible to choose their $100 Amplify membership – the tier where their support really started to make a positive difference to the bottom line.
Almost 40% responded to that $100 donation ask, and plenty more chose one of six higher tiers - right through from $250 - $10,000, with money-can't-buy incentives ranging from donor lounge access through invites to cast parties. And because Spektrix makes it easy to prompt donation asks as part of a connected purchase pathway, it was easy to present that full range of options at every touchpoint - website, emails and season brochure. Patrons could see the full range of membership tiers, quickly compare costs and benefits, and commit to their preferred level at the touch of a button.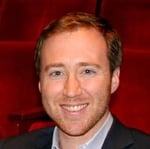 "If it's there on the menu then maybe somebody will want it. And that's been the case, we've had a couple of individuals who have decided to upgrade, just by virtue of it being put in front of them."
Jordan Drum
Director of Development
Improvements led by customer behavior
In spring 2022, Performing Arts Houston introduced a new name, a new, joined-up CRM system, and a new membership program. With so much of their program just beginning, they didn't have a lot of data to go on - but they took the bold step of launching their program based on informed guesswork and elements continued from their older loyalty model. As they entered 2023, the Performing Arts Houston team was beginning to use the suite of 45+ standard reports within Spektrix, as well as drag-and-drop tools to further filter and customize reports, to explore ticket buying, donations and engagement data. That vital information about patron behaviors and motivations for different segments will help them refine their offer, pricing and communications as they enter their second year.

"We started this based on best guesses. I also think about myself as a human – if I don't know this organization, what am I likely to do? So many of our buyers are new, most of the people who come to our performances have never been here before. So how do we turn you into a loyal buyer from the start, when you don't even know who we are?"
Brian Glass
Director of Marketing, Communications & Digital
Performing Arts Houston's new, flexible Membership program has already seen a growth in donations - with patrons continuing to sign up as new artists or events are announced, and a significant boost in add-on donations over and above those memberships. So what have the team learned, nine months in?
Keep it consistent
In the old model, subscriptions offer changed year-on-year to fit with programming; sometimes a three-event series, another time five. The Memberships model will make it easier to guide patrons towards higher level donations, while allowing space for the team to refine their offer and incentives over time.
Programming is the ultimate motivator
Direct 'Become a member' campaigns have led to fewer direct sign ups. A better incentive has been patrons' desire to see a particular artist or performance, and the vast majority of sign ups come from prompts in a smooth online purchase path. In time, integrated email engagement data will help the team to cross reference Spektrix purchasing and giving patterns with engagement data from integrated email marketing tools.
Measuring success
The success of the membership launch can be measured through the more than two-fold increase of loyal ticket buyers and donors. Despite essentially abandoning their previous subscription model, Performing Arts Houston returned to pre-pandemic levels of tickets sold and ticket
revenue from loyal buyers. And already, membership revenue has helped double individual giving compared to pre-pandemic levels. As for converting new buyers into loyal supporters from the moment of their first purchase, there was an immediate shift. Within 48 hours of launching the program, the box office received its first call from a patron who had , "Been a member for a very long time."
Challenge every assumption
In the past, subscribers were offered incentives like free car parking if they attended multiple events. But the data shows that those incentives didn't matter as much as was believed, especially to new members, and nor did they change their behaviors – they might take the parking if it was offered, but really they just wanted to see those shows.
Above all, this campaign demonstrates the team's willingness to change their ideas, challenge assumptions and continue to adjust based on real-life patron behaviors. They're taking a truly data-led approach, embracing a newly collaborative approach across departments and budgets, and it's paying dividends for reattendance, revenue and relationships. And they're not stopping there – nine months in, they're already running reports, exploring behaviors, and considering next steps to adapt and improve their program for a second, even more successful year.
Measure your success
Visit our Ticket Sales Dashboard to benchmark your sales against sector-wide recovery, and explore more success stories from our community.