Spektrix for Ticketing
A market-leading platform for live event setup, sales and box office management
Sophisticated tools to streamline your sales
Build a better experience for your patrons, box office and front of house teams, with powerful software designed and built for theaters and arts centers.
Set up events, subscriptions and offers in minutes; streamline sales at the counter and online; and keep control of ticket inventory with configurable seating plans, delivery methods, payments and fees. Cloud-based servers, inbuilt queuing and wait list tools help you manage your busiest onsales, while gift vouchers, account credit, automated offers, exchanges and account notes make it easy to track customer needs and support every inquiry.
Streamlined setup of events, inventory and incentives
Keep control over your ticket inventory without adding complexity, with purpose-built tools for busy box office teams. Build events, price lists, ticket types and subscriptions in minutes; automate offers, promotions and upsells; and monitor progress with scheduled reports for your management, promoters and team.
A unique, layered approach to events building means you'll never have to create the same seating plan, price list or ticket type twice. Set up your most common event elements on day one, then it's a breeze to copy and combine templates, add specific criteria, and build out complex events, offers and subscriptions within minutes.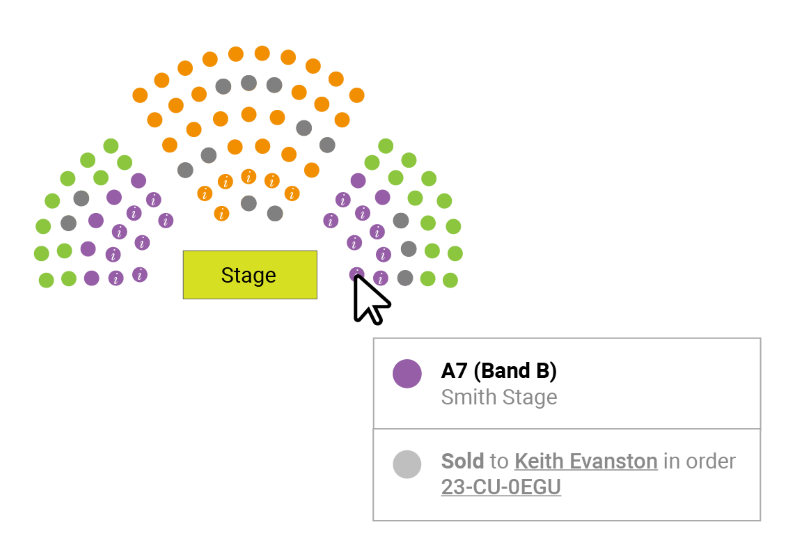 Control your own inventory
Sell merchandise and packages online
Configurable seating plans
Intuitive, efficient event building
Promotions, memberships and subscriptions
Update multiple events in a single click
The latest arts box office & ticketing ideas
Smooth transactions, online and at the counter
Empower your box office team with a smooth, intuitive sales process. Customer notes, data prompts and upsells all appear on a single sales screen, guiding sales staff through every step. Online, customers can choose their own seats, opt for Best Available, and pay securely - with integrated payment processing and the option to store card details for future visits. Process simple sales in under a minute, making it easy to work through long queues; pick up live transactions, to support customers or junior team members; and quickly link customer records to sales, either at the point of sale or after the transaction's complete.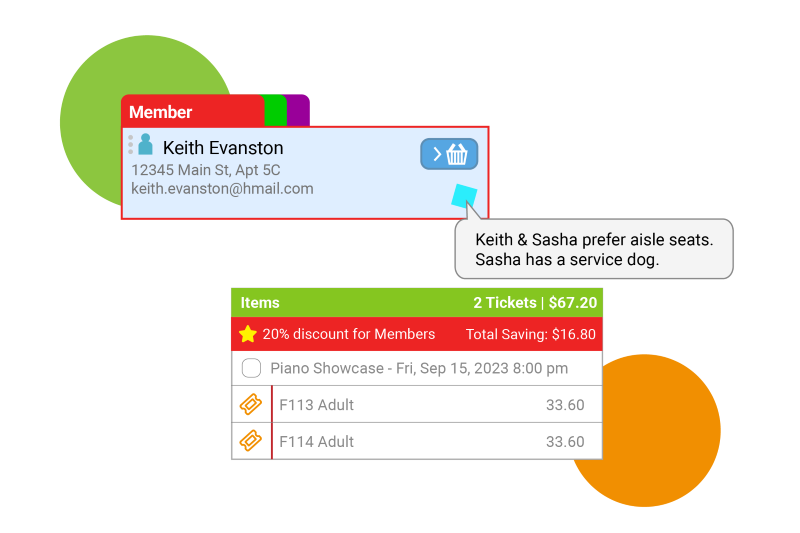 Manage group bookings, invoinc and contacts
Gift vouchers and credit redeemable online
Eligible offers apply automatically
Built-in queuing and wait lists
Highlight access customers, VIPs and more
Secure stored payment card details
Instant insights into sales, pricing and team performance
A full suite of built-in reports equip Box Office managers to plan staffing around peak demand, review individual performance, and identify training needs. Report on sales by performance, transaction date or team member to make sure you stay on track. Schedule updates to managers, board members or promoters, and set up self-service reporting-only access for visiting companies to see sales at a glance. At the end of day, easily run sales and event reconciliation reports, finalizing venue and promoter costs with a single click.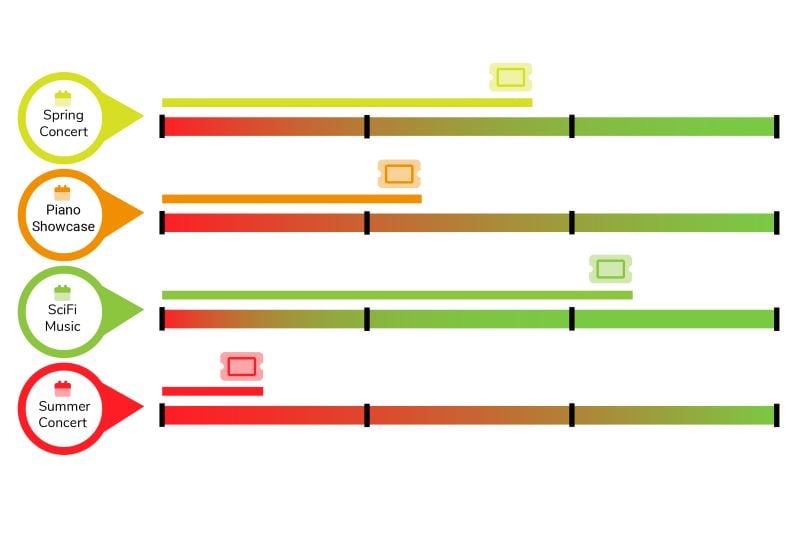 Report on sales trends and targets
Price band breakdowns and averages
Event sales and occupancy reports
Know who's coming with detailed attendance lists
Detailed payments and activities by team member
Schedule reports to your team and promoters
Explore More of Spektrix
Our ticketing tools are only part of the Spektrix complete customer relationship management solution.