Spektrix for Marketing
A complete marketing and email automation solution for the arts and entertainment sector
Smarter, more streamlined marketing campaigns
A powerful platform to drive your marketing campaigns, improve customer experience and boost revenue from ticket sales and secondary spend.
With Spektrix, you have all the tools you need to understand what patrons are doing and why, making it easier than ever to segment, target and track the impact of communications. Build a streamlined web journey embedded into your own site; automate and personalize your emails; extend your reach with integrated promotions; and incentivize loyalty with targeted offers, cross-selling tools, packages and subscriptions.
Integrated email and digital advertising
It's easy to build and share beautiful, personalized emails with integrated communications tools and automation software. Choose your audience segment and send right away, or program emails for the future - from effortless pre- or post-event communications through to subscription renewal reminders or membership invitations. Explore booking behaviors to automatically identify the patrons most likely to join up and send them personalized invitations on a schedule you choose, driving revenue and building closer relationships at every touchpoint.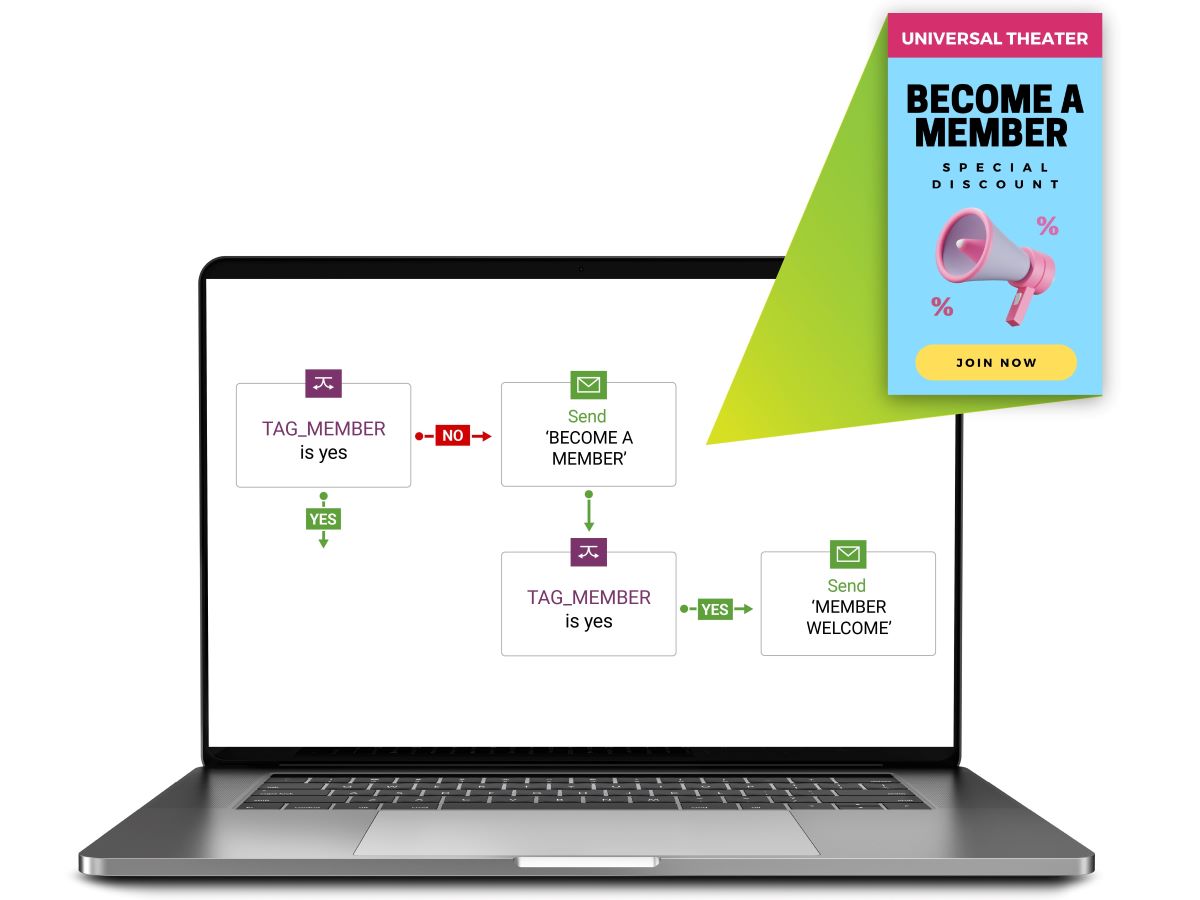 Easy customer segmentation
Email interactions visibile in your CRM
Target lookalike audiences
Drag-and-drop integrated emails
Automated customer tags
Personalized communications
The latest arts marketing ideas
Report on impact and engagement
Over 40 reports come pre-built in Spektrix, giving you at-a-glance information on everything from Return on Investment to pricing, demographics and behaviors. And our powerful filtering tools help you automatically segment and tag your customers based on buying history, memberships, donations and more. Once you've segmented, run reports to focus on specific target groups within your audience - helping you to understand exactly who you're talking to, discover what they want to hear, and analyze impact over time - making it easier than ever to connect engagement, booking and conversion patterns across your website, sales and promotions.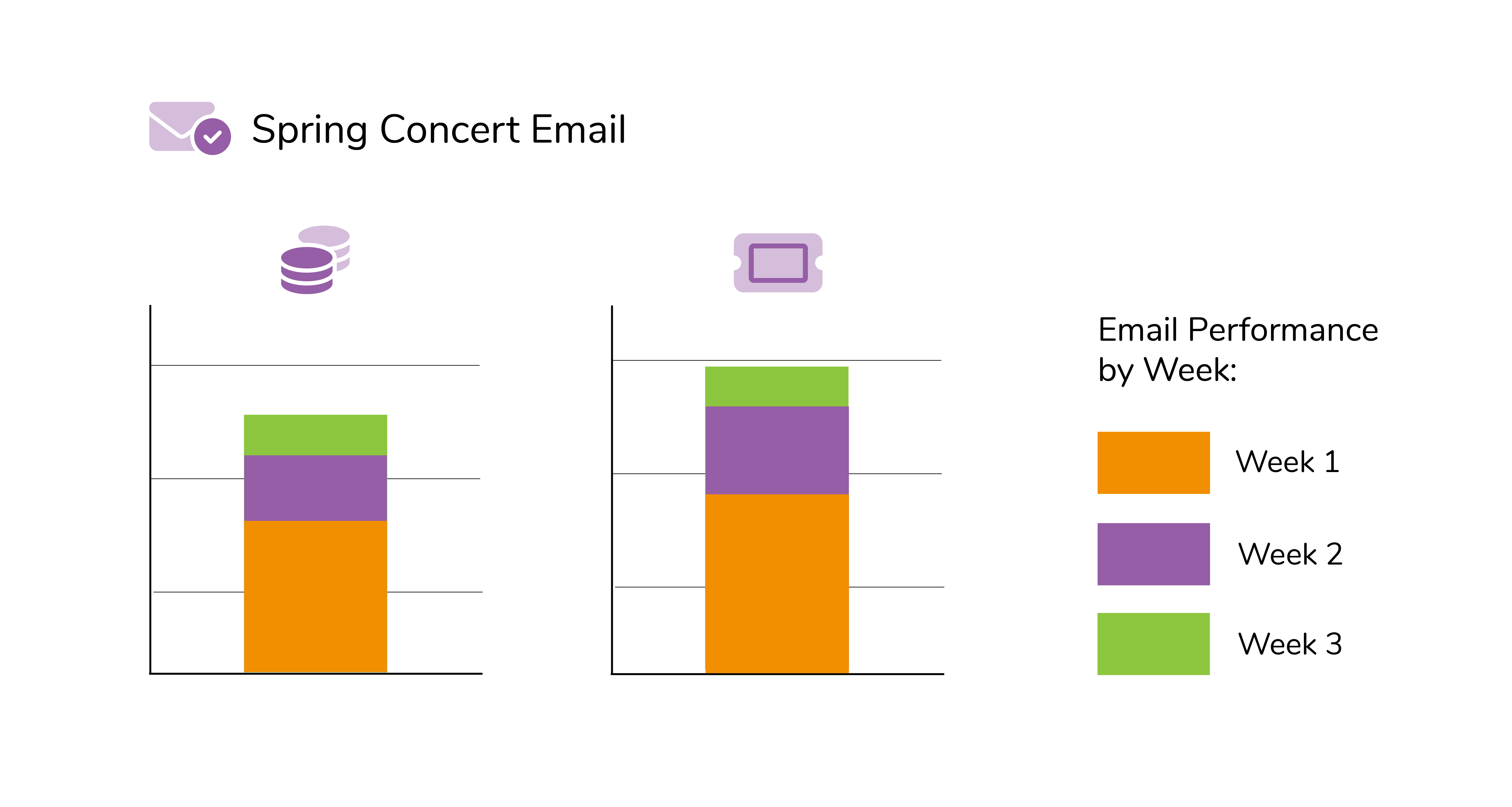 40+ standard reports
Sales tracking and movement reports
Drag-and-drop segmentation
Analyze offers, sales and campaign impact
Track reattendance and loyalty
Custom reporting at no extra cost
Targeted communications in action
Learn from Jonathan Crider, Director of External Relations at Fox Tucson Theatre, about how Spektrix marketing tools have helped his team create more targeted content and increase their revenue.
Data-driven arts marketing campaigns and incentives
With Spektrix you're free to plan your marketing based on what matters to you and your patrons - not just what your software allows. From one-off incentives like multibuys, promotion codes or upsells, through to flexible subscriptions and memberships to promote lasting loyalty, it's easy to try things out, test what works, and build measurable impact. And because Spektrix is designed to help you know your audiences better, it's a simple process to segment visitors, target offers to specific groups, and guide patrons through your loyalty pipeline.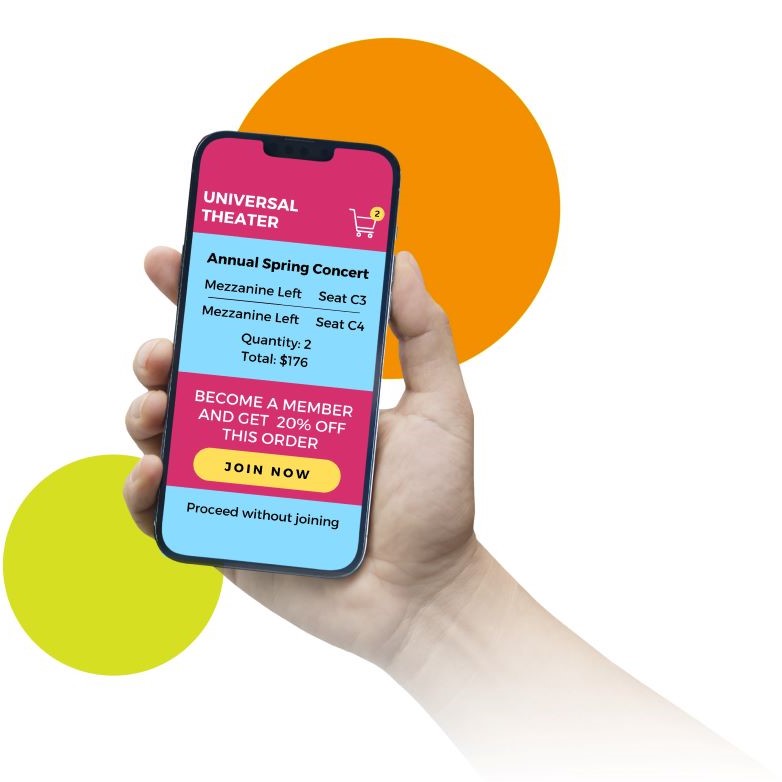 Flexible or fixed subscriptions
Personalized event recommendations
Gift vouchers bought and redeemed online
Upsell prompts before checkout
Automatic membership renewals
Cross-selling tools and packages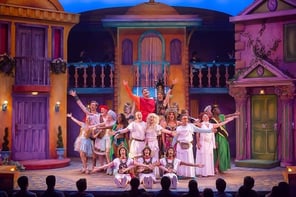 Case Study: Using Flex Pass sales to promote loyalty
"We're going to test out different marketing ideas in the way that we sell subscriptions for season passes, and this system makes that really helpful. There's room for more innovation in this system, which at this times when we're trying to rebuild subscriptions is really key."
JEANNA VELLA
Director of Marketing & Data Analytics, Cincinnati Shakespeare Company
Explore More of the Spektrix CRM
Our marketing tools are only part of the Spektrix complete customer relationship management solution.