MAY 2019
The Spektrix Insights Report
Analysis on effectively engaging and deepening relationships with audiences, including online device usage, accessible online booking, and best practice for audience engagement and revenue generation.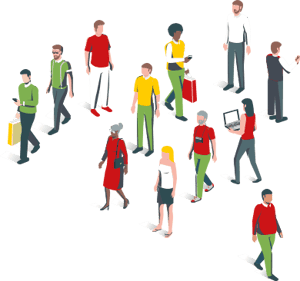 Get a free 20 minute GDPR consultation
Whether you're a Fundraiser or Marketer, Systems Analyst or Sales Manager we want to support you and your arts organisation on your journey to compliance. We're offering a free 20-minute GDPR consultation to the first people to get in touch.
Request a Consult
How do you compare?
Spektrix surveyed hundreds of arts organizations to uncover how the top 10 of institutions increased attendance, drove up revenue from individual contributions, and maximized return on investment from marketing campaigns.
Successful arts organizations share ticketing, marketing, and fundraising data between departments, with connected insights into patron behavior enabling personalized communications and increased revenue from online ticketing and donations.
Download full report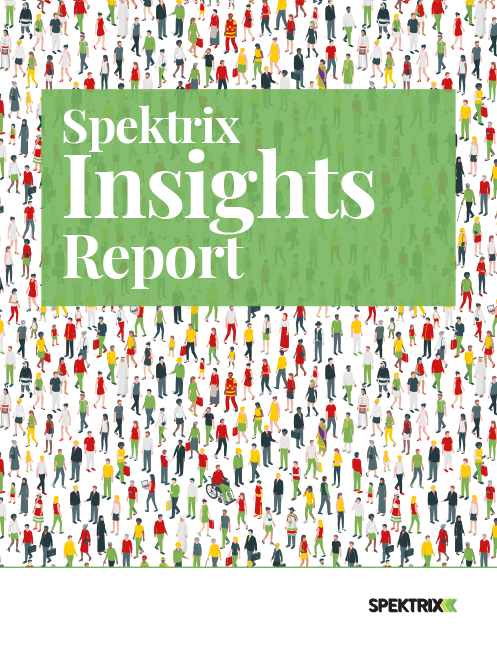 Chapter 1: Uncover How Loyalty Accelerates Growth
Most arts organizations spend a significant portion of their marketing budget on campaigns to attract new ticket buyers. If marketers were to refocus their spend on their patrons and reached a 5 percent retention rate, their organizations could expect a 5 to 95% increase in profit. In this chapter, arts marketers can explore how top-performing patron loyalty programs leveraged add-ons at checkout, personalization, and automation to enhance the patron experience, drive up re-attendance, and increase revenue.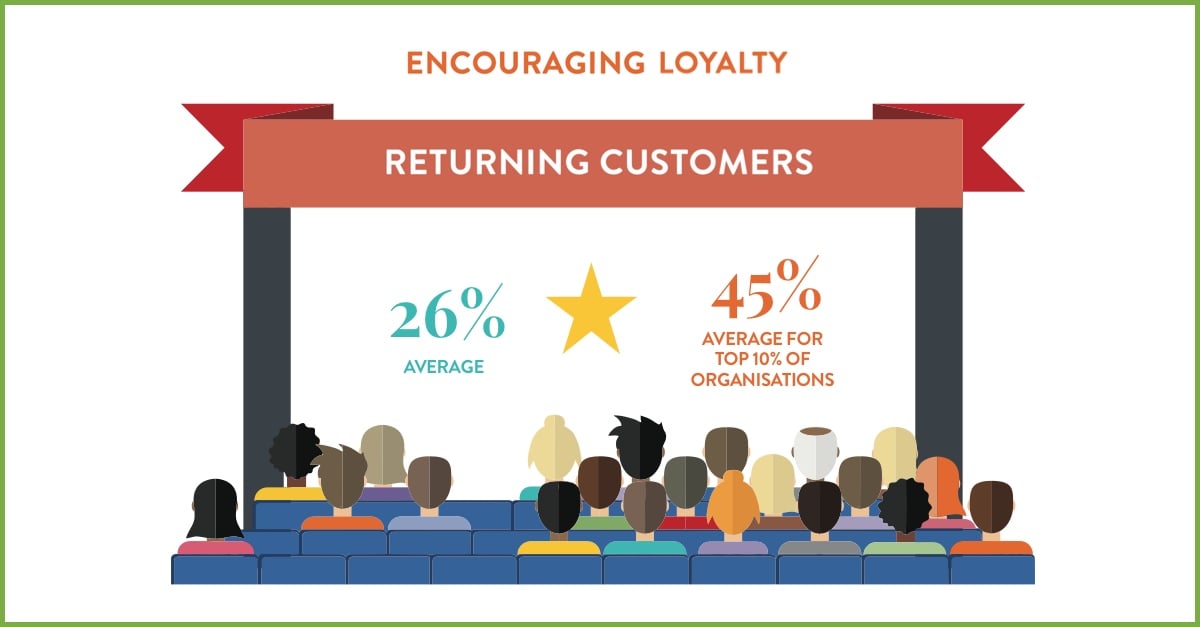 Chapter 2: How to Increase Fundraising Revenue with Individual Contributions
Large institutional funders used to be the main source of donations for arts fundraisers. Today, most organizations have shifted toward smaller, but more sustainable contributions from their patrons. A central view of patron activity and shared insights between the box office, marketers, and fundraisers has empowered top organizations to build personalized donation campaigns that have increased online donation rates and expanded average donation size.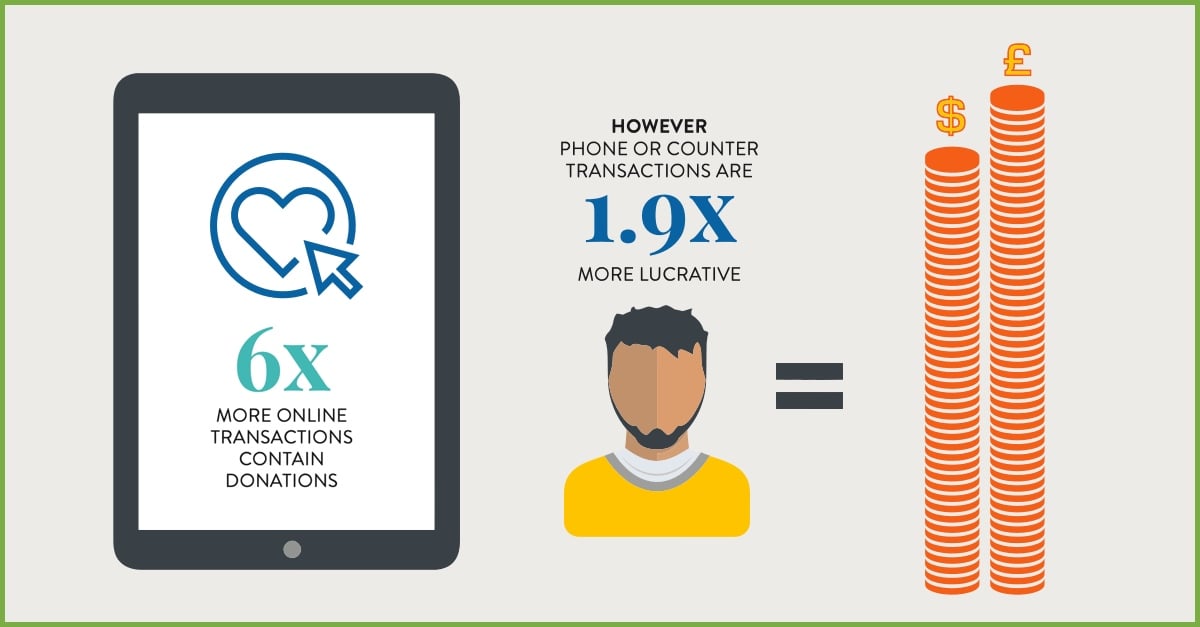 Chapter 3: How to Increase Donations from Individual Contributions
Connecting with patrons in a crowded marketing landscape has grown increasingly expensive for arts organizations. To communicate with their patrons, increase attendance, and facilitate individual donations, arts marketers have embraced personalized email marketing campaigns.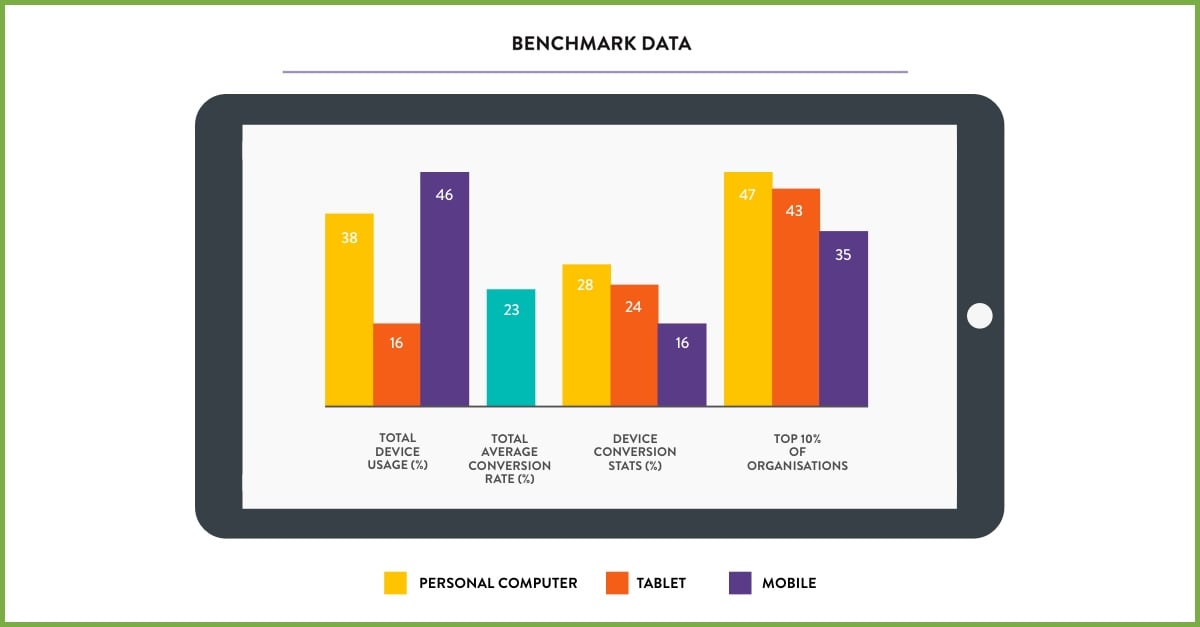 Chapter 4: Create an online experience that promotes conversions
Websites have become the primary touchpoint between arts organizations and their patrons. But online checkout processes are often confusing for patrons and impede them from completing their orders. To improve online conversion rates and maximize revenue, box office professionals have created intuitive, patron-focused checkout processes.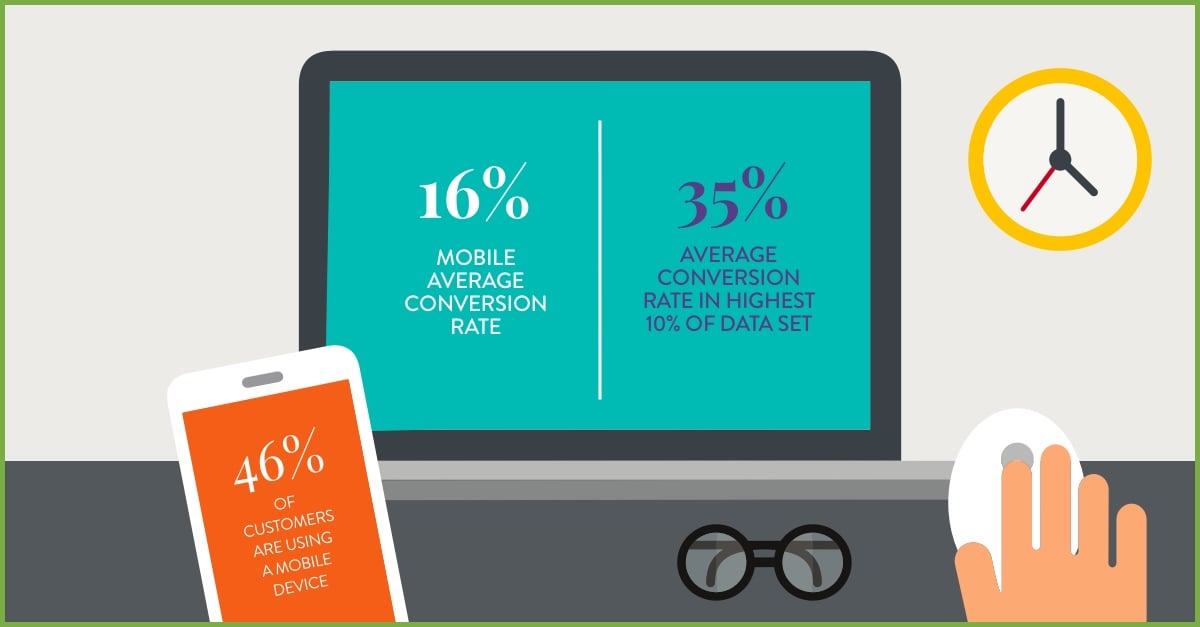 Chapter 5: Maximize revenue from online transactions
With streamlined online experiences comes the opportunity to upsell, incentivize and drive spend from your patrons. Dynamic pricing, personalized recommendations, and upselling of everything from catering to programs, car parking and transport, all provide opportunities to boost yield and fill space to capacity.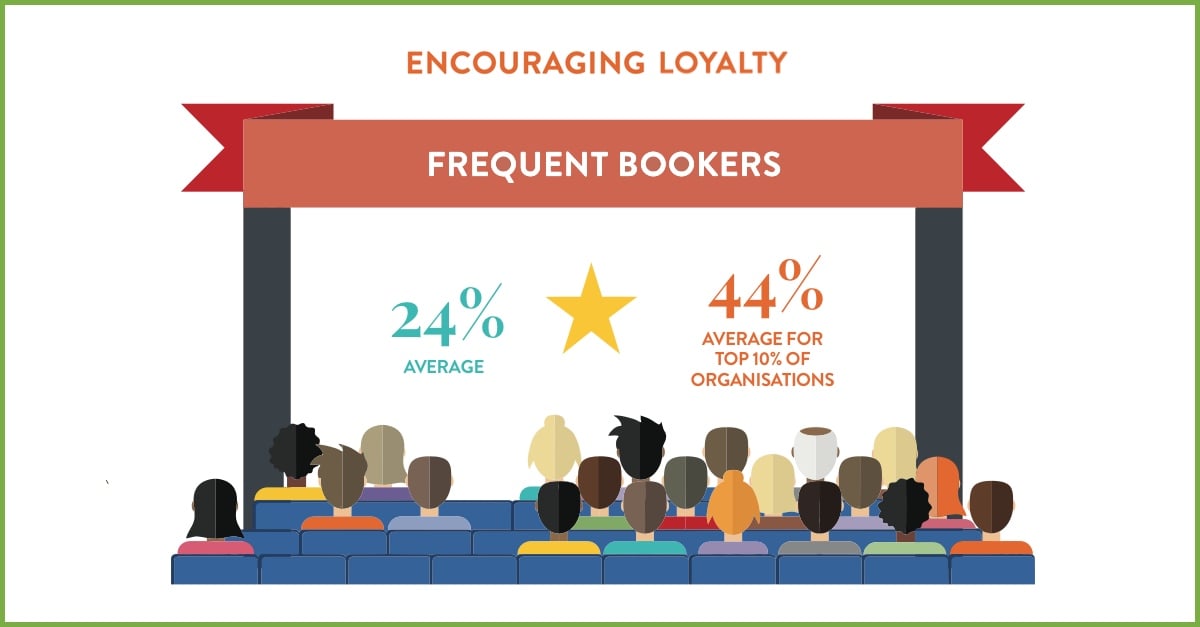 "The vast majority of our strategies surrounding audience retention have been made possible by using technology which allows us to segment, track and action our plans. An integrated email platform has had a major impact on audience loyalty."
Jocelyn Meyer, Director of Marketing & Communications
Ensemble Theatre, Cincinnati, Ohio
"Our new user-focussed website will allow Traverse to take its online marketing campaigns from efficient to intelligent, improving ticket sales and ROI."
Victoria Murray, Head of Communications
Traverse Theatre, Edinburgh, Scotland
"Adding donations in checkout is a lucrative source of revenue. Some ticket buyers add a significant annual fund donation when they purchase a subscription or ticket, but most ticket buyers use our 'Give us $2' option. This brings in around $5,000 for us annually."
Kristen Gwock Silton, Marketing & Development Director
Actor's Express, Atlanta, Georgia
"I wanted to congratulate you on your new [accessible] online booking process, which was wonderfully efficient. The online guide for access members was very helpful, and I am hugely impressed by the care you have taken in constructing the system and supporting your access bookers."
Chichester Festival Theatre, West Sussex, England
"By introducing dynamic pricing, we've already generated extra income without compromising our accessible range of ticket prices. Longer term we hope the strategy will encourage customers to book earlier to secure the best prices."
Rebecca Molloy, Box Office Manager
Bristol Old Vic, Bristol, England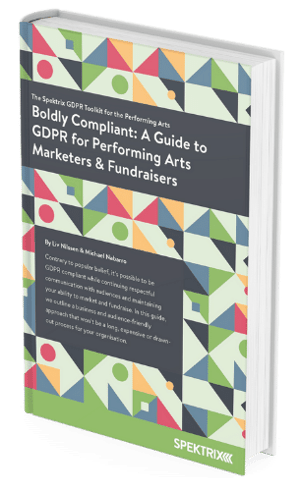 What are you waiting for?
Let the experts at Spektrix help you get started today!