MAY 2019
The Spektrix Insights Report
Analysis on effectively engaging and deepening relationships with audiences, including online device usage, accessible online booking, and best practice for audience engagement and revenue generation.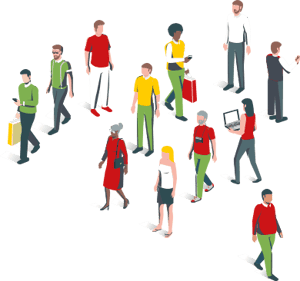 Get a free 20 minute GDPR consultation
Whether you're a Fundraiser or Marketer, Systems Analyst or Sales Manager we want to support you and your arts organisation on your journey to compliance. We're offering a free 20-minute GDPR consultation to the first people to get in touch.
Request a Consult
Chapter 5: Maximize revenue from online transactions
With streamlined online experiences comes the opportunity to upsell, incentivize and drive spend from your patrons. Dynamic pricing, personalized recommendations, and upselling of everything from catering to programs, car parking and transport, all provide opportunities to boost yield and fill space to capacity.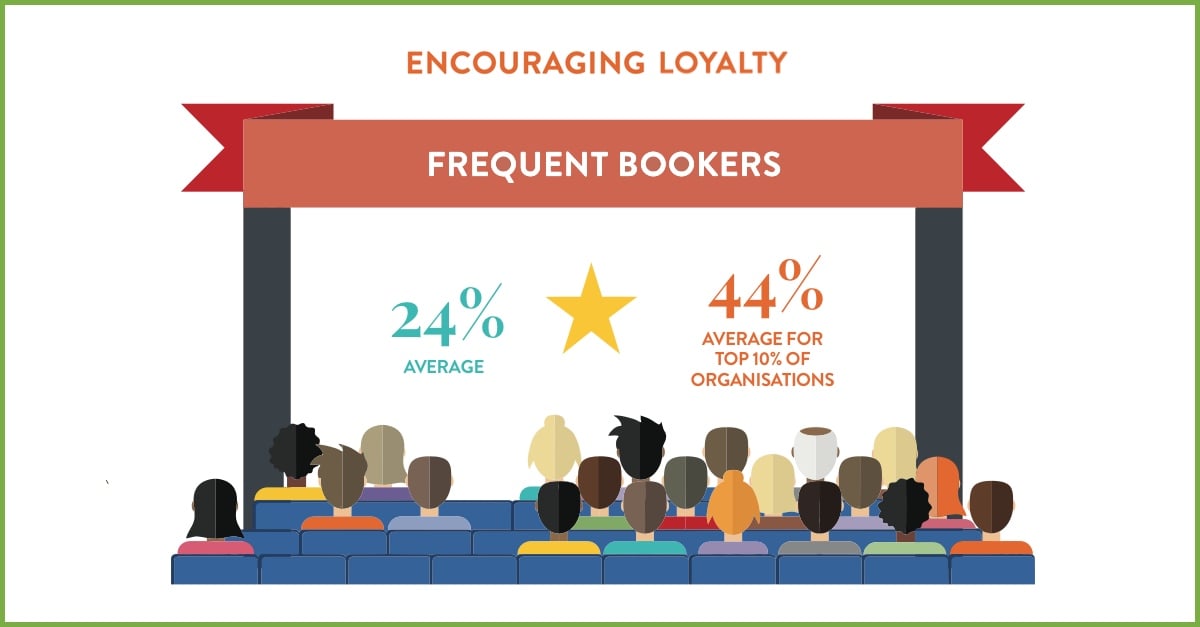 "The vast majority of our strategies surrounding audience retention have been made possible by using technology which allows us to segment, track and action our plans. An integrated email platform has had a major impact on audience loyalty."
Jocelyn Meyer, Director of Marketing & Communications
Ensemble Theatre, Cincinnati, Ohio
"Our new user-focussed website will allow Traverse to take its online marketing campaigns from efficient to intelligent, improving ticket sales and ROI."
Victoria Murray, Head of Communications
Traverse Theatre, Edinburgh, Scotland
"Adding donations in checkout is a lucrative source of revenue. Some ticket buyers add a significant annual fund donation when they purchase a subscription or ticket, but most ticket buyers use our 'Give us $2' option. This brings in around $5,000 for us annually."
Kristen Gwock Silton, Marketing & Development Director
Actor's Express, Atlanta, Georgia
"I wanted to congratulate you on your new [accessible] online booking process, which was wonderfully efficient. The online guide for access members was very helpful, and I am hugely impressed by the care you have taken in constructing the system and supporting your access bookers."
Chichester Festival Theatre, West Sussex, England
"By introducing dynamic pricing, we've already generated extra income without compromising our accessible range of ticket prices. Longer term we hope the strategy will encourage customers to book earlier to secure the best prices."
Rebecca Molloy, Box Office Manager
Bristol Old Vic, Bristol, England
GET IN TOUCH
Contact us for advice and best practice on conencting with patrons in your organization, whether you're using Spektrix or not.
We're happy to spend time with you understanding your needs and sharing ideas, with no commitment.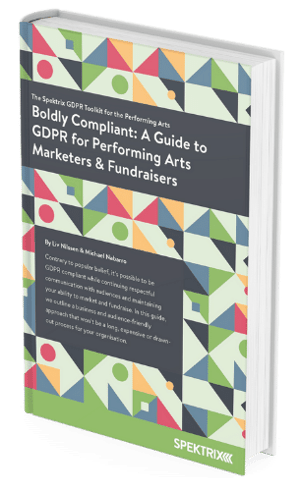 What are you waiting for?
Let the experts at Spektrix help you get started today!