- Beating the Benchmarks -
Putting community at the heart of theatre marketing
How Wolverhampton Grand Theatre connected marketing and outreach activity to develop and diversify their audience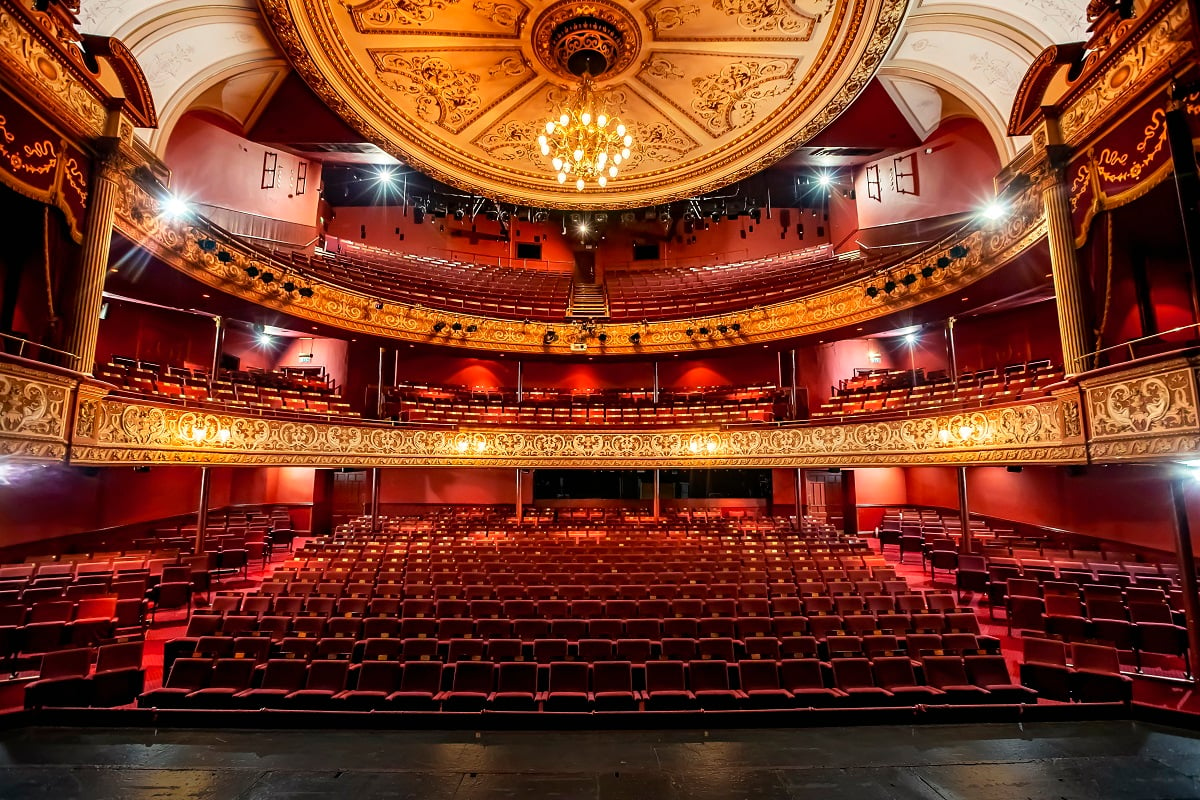 Wolverhampton Grand is a traditional receiving theatre with a three-tiered Victorian auditorium which was extensively renovated in 2016. Although it's a registered charity it receives no core government funding and brings in ticket revenue through major touring productions including drama, musicals, dance, opera, children's shows and one of the biggest pantomimes in the UK.
We spoke to Vicky Price, Associate Director- Audiences & Communication, and Emma Acton, Head of Audiences & Marketing.
As part of our Beating the Benchmarks series - conversations with Spektrix users who've made a successful recovery from COVID - we asked them how they've used powerful, integrated data, segmentation and communications tools in Spektrix to drive that recovery.
"People think theatre is quite elitist or not for them. Perhaps it was years ago but that's not the case any more. By accessing the community through outreach work it's getting that message out that it's not just for rich people, it is for everyone and that's how it should be. And more and more people are starting to filter through. People who've been to a relaxed performance will start coming to other things that we do. They've been, they've made that connection with us. They know that we care and that we are for everyone."
Vicky Price
Associate Director - Audiences & Communication
Driving audience development through improved customer experience, access and engagement
As Wolverhampton Grand emerged from Covid-related closures, Emma and the marketing team began exploring new ways to connect with their audiences. During the pandemic, they'd stayed in close touch with their audiences through online activity and communications - and they'd seen a great level of engagement and support in response. Using the Spektrix Ticket Converter Tool, they'd ensured that audiences were offered full, prompt refunds for cancelled events - but also invited them to donate all or part of the ticket value, or keep it as credit for the future. The generosity of the response helped them with the immediate impact of lost revenue, and assured them of the importance of the theatre to its audiences and supporters. Having spent time with another company during the pandemic, Emma brought back fresh ideas for digital and social marketing, adopting TikTok as a tool for community engagement and interaction, running increasingly impactful marketing campaigns and introducing a strict 'No discounts' policy. This means that customers who had learned to anticipate last minute offers or discounts are now booking earlier and paying full price - with discounts reserved to incentivise memberships or engage target groups.
Meanwhile, the whole team, from the back office to front of house, worked to improve their access offer and the overall experience of every visitor. They were confident that they were offering a seamless ticket buying journey through Spektrix, and wanted to ensure that continued when customers stepped through their door. Relaxed performances now happen regularly, including a relaxed pantomime on a prime weekend day during December; and the front of house team have really embraced the opportunity to better support customers, from welcoming Access visitors at the door, helping them purchase refreshments at the interval.
In Spektrix...
It's easy to tag customers with Access needs, helping front of house teams to anticipate their visits and prepare to welcome them better.
If you are already working with Spektrix, learn how to identify access requirements.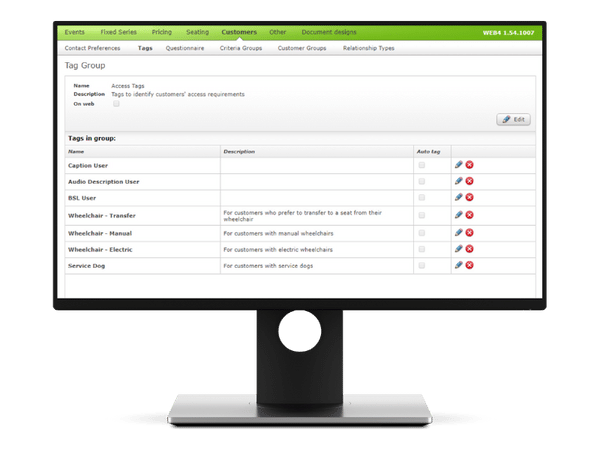 "We used to do outreach activity and there was no follow through or legacy. It was just a hope that people would come to the theatre. Now if you do an activity, you get them signed up to the membership, you get them to the pantomime. There's always a next step."
Vicky Price
Associate Director - Audiences & Communication
Building audience diversity through targeted outreach and collaborative marketing
Alongside their wider marketing efforts, Wolverhampton Grand brought their marketing and outreach teams together for more focussed audience development projects with target groups in their community. Together, they can build connections with new audiences and build pathways to help them develop into regular visitors and supporters.
Some of their shared successes include:
Ambassadors connecting with underrepresented communities
Five years ago, in a joint project with the National Theatre, Wolverhampton Grand established ambassadors to help them build connections with communities who were underrepresented in their audiences - particularly South Asian and Black African & Caribbean people locally. It's taken time, but they're now seeing substantial numbers of people from those communities attending as regular, independent ticket buyers.
Community projects linked to the theatre programme
For pantomime in 2022-23, the outreach team worked with 30+ community groups to create an 'Aladdin's Cave' of crafted objects in the foyers. For some groups, this gave them the confidence and connection with the venue to begin visiting independently; whilst for others, targeted discounts helped to break down price barriers. Together, this has created theatre-going opportunities for the local Bangladeshi Girls' Group, Caribbean elders and Ukrainian refugees, among many more.
Creative Memory Cafes for people living with dementia
Memory cafes offer high quality, theatrical events in a comfortable space, designed for people living with dementia and their carers. These take place regularly at the theatre and continued in the community whilst the building was closed. Their positive impact on attendees is reflected in generous donations and legacy gifts, enabling the events to remain free of charge for the next generation.
A long-term strategy for theatre marketing and participation
The collaboration between outreach and marketing is growing ever closer. A new role is split between the two teams, helping to build participation in outreach activity and guide participants through to follow up events. And Emma's working to weave the theatre's outreach work into their core marketing and identity, promoting it as a vital part of what they do.

They've built great relationships with their community ambassadors, and through them established an open, honest conversation with community members to understand why they might not attend. Four years ago, they heard that people in the South Asian community felt uncomfortable attending the theatre - they were concerned they'd be looked at or made to feel unwelcome. In 2021-22 they welcomed around 2000 first time attendees from that community to their pantomime, and that number has increased in 2022-23 by a further 51%. That's driven partly by a more visibly diverse programme of events and artists, with more works created and performed by artist from the global majority; and partly from their willingness to listen, adapt and improve every audience member's experience.

Emma's clear that this isn't a quick win. It's taken hard work, tenacity and truthfulness to reach this point, and they're not stopping now - plans for 2023 involve new connections with people from lower socio-economic areas, particularly the neighbourhoods closest to their venue, and ongoing work to fund and maintain their existing audience development activity.
"If anyone's thinking they're going to go in to draw a new audience, if they think anything is a quick win, it's not – it's about hard work and keeping going at it. Especially if you want to attract people to your mainstream work, not just the odd show you put on for specific audiences."
Vicky Price
Associate Director - Audiences & Communication
By looking at audience development as a shared priority, connecting the skills of marketing, outreach and front of house teams and building a strategy for long-term success, Wolverhampton Grand have grown a broader, more diverse audience for their performances. The impact of their efforts is demonstrated by a growth in ticket purchases and donations from among their target audiences, and a visible and measurable increase in the ethnic diversity of their audience.
Measure your success
Visit our Ticket Sales Dashboard to benchmark your sales against sector-wide recovery, and explore more success stories from our community.