6 min read
Box Office Operations today: Driving reattendance and revenue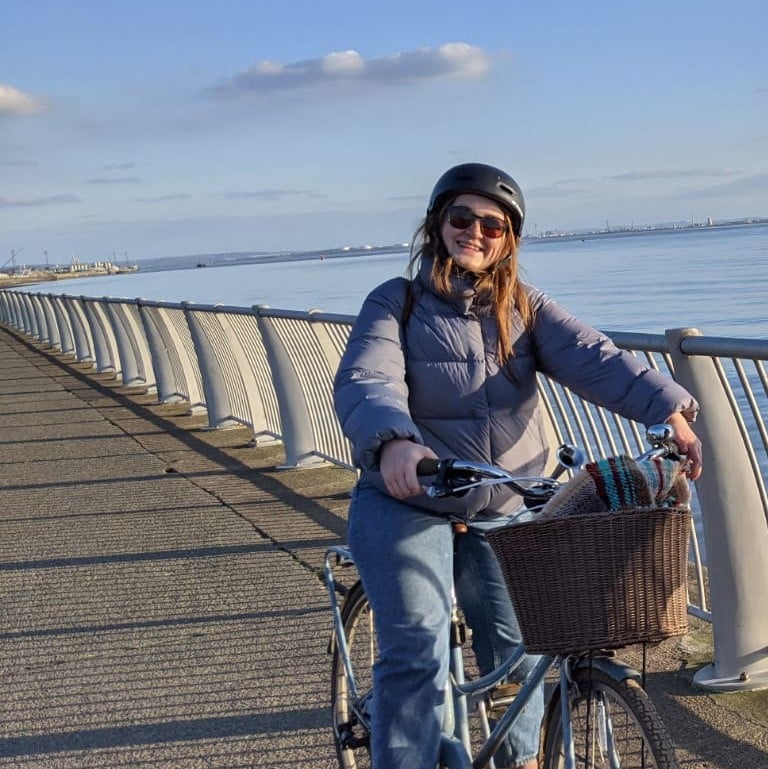 Rachael Norris June 13, 2023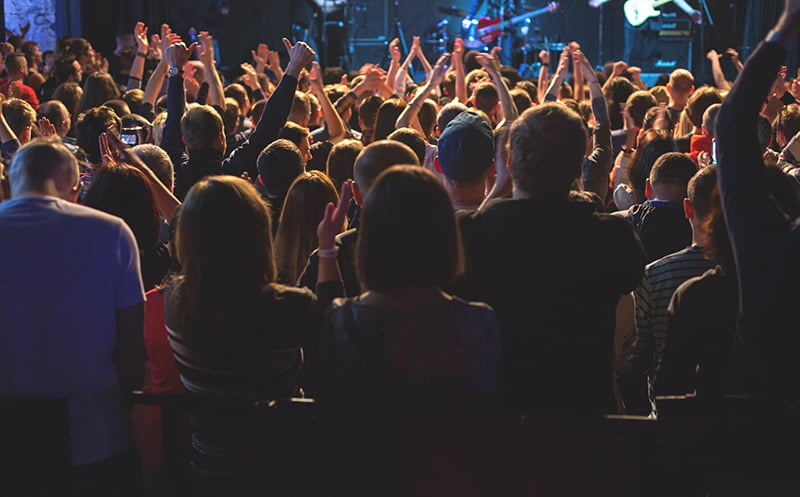 Rather than just processing transactions, get your team to think like salespeople - and reap the rewards of upselling and increasing loyalty.
In our first blog on box office operations we explored the impact of clean data on customer experience and how to motivate your team to maintain an accurate CRM. Today, we're looking at modern box office operations from a different angle: building a sales team mindset in which everyone plays a part in increasing the value of every transaction.

Think about everything that customers could add to their cart alongside their tickets - memberships, subscriptions, catering, merchandise and more. Then make sure your whole team understands the value of those add-ons, and sees their role as offering greater service to patrons, not just asking them for a few more dollars.

Then run reports to track retention, reattendance and overall transaction value, helping your whole team celebrate the impact of their sales efforts.
Retention and reattendance: Inviting your customers back
21% of audience members booked more than one event during 2022; and 21% of audience members who attended in 2019, also attended in 2022. (Spektrix Insights, 2023)
It's much easier and more cost effective to re-engage a patron than to acquire a new one. In a desire to attract new audience members, many organizations lose focus on those who are already buying tickets - last year, 60% of audiences were first-time attenders. So, what can the box office do to keep customers coming back?

It all starts with customer experience. If a patron has a great time visiting your organization, then they're much more likely to return, donate, bring a friend or eventually become a member or subscriber. Your box office team has an important role to play in improving customer experience, but to really drive reattendance and revenue, you need to do more.
Don't take customer loyalty for granted
Reach out to lapsed bookers
Create lists or programs in your CRM system to identify people whose attendance or engagement has reduced. Previous attenders might have good reasons for changing their habits, like a new job or baby. If this is the case, a little nudge from you might be all that's needed to get them back to your venue. Chances are, if they cared enough to engage with your offerings a year or two ago, they're unlikely to be offended if you reach out to them today.

Here are a few ideas of audience segments to target:
Members or subscribers who haven't been showing up. If patrons aren't getting value from a membership or subscription, they're the people most at risk of not renewing. On your call, find out what's preventing them from coming along. If it's a short-term obstacle, consider extending their benefits for six months or a year. If it's longer-term, it might be better to let them downgrade to a lower membership tier rather than losing them completely.
Lapsed donors. Look for people who made regular donations in the past, but haven't done so this year. Reach out, thank them for their support, and understand what's changed – it may be as simple as a new credit card or that a renewal invitation that arrived in a busy week.
Lapsed bookers. On a similar note, run reports to identify people who used to attend regularly, but haven't been back in 12 months. Build a simple automated email program to contact them when they hit this threshold. Tell them you miss them, incentivize a return visit with a targeted offer, and invite them to share their feedback if they're out of touch with your offer.
Celebrate success! Every month, look at how many people on your target lists have revisited or renewed their giving. Remember, every effort you make here is easier than generating a whole new customer.


Nurture your newcomers
Follow up with first-time audiences
The first visit is great. The second visit is where loyalty really begins! Link up with your marketing team to develop plans for inviting audiences back after a positive first experience. Create tailored follow up messaging, offer limited-time incentives to bring them back quickly, and continually test and refine until you meet your goals.
Celebrate success! Many arts organizations track first-time audience members, but not all that many track second-timers. Find out how many first-timers have been back to your venue within 6, 12 or even 24 months, and learn which measures help to increase those numbers or reduce the time frame.

Engage with new subscribers
Create automated email programs to follow up regularly with first-year subscribers or members, whether they're attending regularly or not. Thank them for joining and ask them about their experience before you encourage them to renew. The interaction can help strengthen the relationship and help you identify and address issues early. Statistically, first-time subscribers have the most years of support ahead of them - but they're also least likely to renew.
Celebrate success! Year on year, compare the number of new members or subscribers who renew for a second and third season. Make sure you report great results back to your sales team, not just to your board.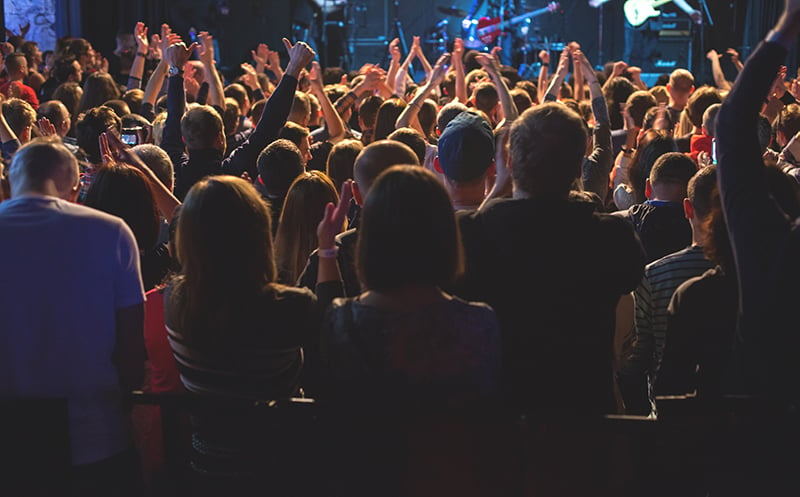 The art of upselling: enhance experiences and engagement
On average, 2.3% of phone or counter transactions include an upgrade or add on, compared to 4.1% of transactions online. Yet transactions with add-on items see cart value increase by 35% on average. (Spektrix Insights Report, 2019)
In a market with a million offers vying for patrons' attention, attracting and retaining visitors isn't enough. To really drive revenue, you need to encourage them to engage more deeply by offering them the right incentives to improve their experience and increase their overall spend. When a patron takes the next step in their relationship with you, they're 'upgrading' their relationship.
Here are some ways to incorporate upgrade campaigns into your box office operations:


Target your asks to maximize revenue
Ask for donations
Build confidence among your team to ask for an add-on gift when people call up to buy tickets. Single ticket buyers don't often respond to outbound asks, but an invitation to add on a gift or 'round up' a sale tends to get a high response rate - especially if it comes from someone who's passionate about your organization and its mission.
Add value to your offer
Look for opportunities for your box office team to sell items other than tickets. Parking or transit passes, drinks vouchers or merchandise all help to streamline patrons' experience and reduce waiting time during their visit in addition to increasing revenue for you.
Make your asks specific
The art of upselling relies on matching the items you want to sell with the right next step for each patron. Help box office teams think about the different factors that make for a successful ask:
Timing. You don't want to ask for more than one upgrade in a single conversation, so determine the most effective ask for the time of year. For example, subscription sales might be perfect for the time when your season goes on sale, while gift vouchers may appeal most to patrons during the holiday period.
Demand. If you have one or two events that are driving a lot of sales, use that customer interest to cross-sell other shows that are artistically similar but not selling equally well.
Personality. If your team is truly excited about the offer they're making, the customer will feel their sincerity. Offer guidance, but enable team members to talk about the events or aspects of your offer that are most inspiring to them - their enthusiasm may prove infectious!


"Think outside the box. We first thought offering ancillary items wouldn't apply to us because we don't sell parking or classes or the like. But realizing we could use the Spektrix upsell functionality for something less obvious turned out to be perfect for us." Griffen Herrera, Director of Ticketing & Customer Service, The Curran, California
The Curran offers ticket exchange protection, giving customers the freedom to change the date they attend for a $5 contribution at the point of purchase.
Create an upselling strategy
Segment and target customers
Get together with marketing and development teams to segment your audience and determine the right next step for each group based on their booking behaviors and giving histories. Build automated lists in your CRM system to flag customers in each target group - whether they're regular visitors, subscribers or donors, the right ask can be clearly displayed on their customer account. That way, it's easy for team members to quickly understand customers' status and make the right offer next time they call.
Identify thresholds for savings
Establish the point at which customers would actually save money as subscribers or members. For example, a $25 membership with a 10% ticket discount attached would save people money as soon as they spend $250 or more. Build another list to automatically flag customers who cross this threshold, so you can make them an offer that's win-win for both of you.
Play the long game
Not everybody will be ready to subscribe or donate right away. Help your box office team to understand your whole organization - your mission, your educational programs and fundraising goals - and encourage them to become advocates, highlighting your work as a non-profit and building lasting affinity and future revenue.
Celebrate success! Track how many counter and phone transactions include donations, merchandise or other items that aren't tickets, and the value of those items. Make sure you're looking at them as a proportion of sales, not as total numbers, so you can really draw a comparison between busy and quiet weeks.
It might feel like a big task to transform your box office team into a confident, motivated sales team. Make sure you're transparent about your goals, your successes and your areas of improvement, so everybody feels fully invested in the change. As well as celebrating success using data, you could reward team members with small incentives, like free tickets or celebrations, when you reach certain goals.

Box office operations today might look different from those of just a few years ago. Share these ideas with your leadership team, marketing and development to help your whole organization understand how your role is evolving, and the contribution your team could make to reattendance, revenue and customer relationships.
---

Rachael Norris (she/her) is Resources Editor at Spektrix.