4 min read
The Benefits of a Collaborative Marketing, Ticketing & Fundraising CRM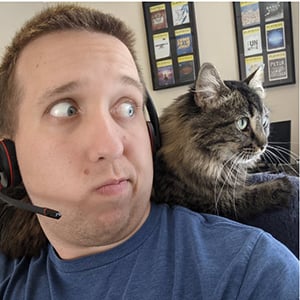 Holden Wertheimer-Meier August 22, 2023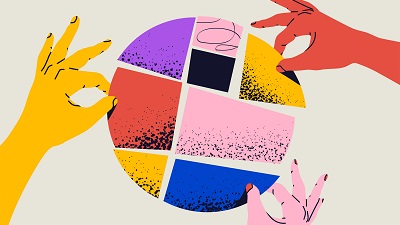 By sharing targets, campaigns, and software across teams, performing arts organizations can increase revenue and build efficiencies.
Successful, resilient arts organizations maximize every tool at their disposal to boost revenue across multiple income streams, experiment and test new ideas, and continuously improve the experience of patrons and venue teams. And the greatest change they can make is to move from a fragmented audience database, with records spread across multiple systems, to adopt a single, combined marketing, ticketing, and CRM software solution - ideally, one which also enables email automation and fundraising within its core features.
What does good look like? Connected marketing and CRM benchmarks
The first, and perhaps greatest, benefit of combining your CRM, marketing and fundraising tools, is the ability to draw and connect data from every audience touchpoint.

If your CRM and ticketing system sits in isolation, you might know which patrons purchased tickets for a given event. By adding marketing data into the mix, you'll learn who engaged with your emails or digital campaigns, and make it easier to target communications for other, similar events. And by layering fundraising data on top of that, you'll learn which patrons added a donation to their ticket purchase, and might have the greatest propensity to become members, subscribers or major donors in the longer term.

Because over 600 arts centers, theaters and festivals work with Spektrix worldwide, our Performing Arts Insights are drawn from the most comprehensive dataset of ticketing, marketing and fundraising information within the cultural sector. Here's a sample of some of the powerful insights that makes possible:
73% of theater ticket sales now take place online
The majority of online ticket transactions take place on a mobile device. Make sure your purchase pathway is optimized to sell tickets on both desktop and mobile.
Click rates on segmented emails are more than double those on unsegmented emails
Segment your audience and target messaging to get the right offers in front of the right patrons at the right time.
Less than 1% of phone or in-person ticket transactions include donations, 6% of online transactions do
Script or structure sales conversations to include the same nudges as your online purchase pathway
Donations made by phone or in person are nearly double the value of online donations
Your box office team can be your strongest fundraisers!
With connected software for your marketing, fundraising and box office CRM, you'll be able to see your own audience data at a glance, and compare results to arts sector benchmarks. With the right software, it's simple to break down your customer information by segment, looking at the behaviors of specific cohorts based on art form attendance, geography, giving history, and more. And once you know what's possible, it's easier to set targets and devise plans for improvement.
Collaborative teamwork helps you make the most of your software
Bring marketing, ticketing, and fundraising teams together. You might be surprised by how much knowledge already exists in-house.

For example, if the average order value of your phone and counter sales is lower than the value of online transactions, it might be that your box office teams aren't confident knowing when or how to make an ask. Fundraising teams could coach them in upselling or cross-selling at the point of purchase, while sales teams can help fundraisers to confidently confirm or edit orders on behalf of VIP guests.

To really help your team members play a part in revenue growth or organizational success, the first step is to help them see the importance of the challenge. If audience members are coming through the door, and donations are coming in, it may be difficult to see just how much more you could achieve with a more collaborative approach.

Again, your CRM and marketing software, combined with sector insights, can help you to benchmark current progress and demonstrate impact as you experiment with new marketing campaigns.
Show your team the data
It's easy to think that customer data is just for the boardroom or the back office, especially if the numbers suggest you have room for improvement. Trust your team to engage with your improvement areas, and help them see the gap as a challenge.

If 10% of counter transactions contain a donation, can they hit 12%? Or even 15%? Break down each month's figures by individual team members, and ask your most successful upsellers to share their secrets. Offer incentives like free tickets or a team lunch if the majority reach their target.
Show your team the benefits
Once you've shared the figures, help your team put that into context.

Let's say your bar staff can serve a maximum of 200 drinks in the hectic 20 minutes before curtain up. How much income could be possible if 50 of those patrons pre-ordered, and picked up their concessions without taking up a place in line?

Imagine a patron arrives with just 10 minutes to spare before a show. Rather than asking them to stand in line for a program there and then, why not enable them to make the purchase when their wallet's already in their hand?
Upsell and cross-sell confidently with targeted marketing campaigns
Cross-selling means encouraging patrons to increase the number of items in their cart, and usually drives earned income. Using online prompts or conversation, you'll encourage them to purchase tickets for an additional event, based on their interests or behaviors.

Upselling means encouraging patrons to increase the value of items in their cart.

Upsell contributed income by letting people know about a campaign that's relevant to the event they've booked.

Upsell secondary spend by encouraging patrons to pre-order concessions, programs or post-event talks.

Upsell recurring income by offering memberships or subscriptions.
To upsell and cross-sell with confidence, explore ways to collaborate across your arts organization. Build complete customer journeys through your CRM and marketing software and continue them through your physical space and human interactions. Don't make the assumption that your patrons know what you have to offer just because you sent them an email one time!
Physical touchpoints
Use the spaces around your building to present relevant, logical information. Patrons waiting in line at the bar? Remind them they can pre-order next time. At the box office counter? Make sure they can see your multibuy or subscription savings. Reading a 'tickets not yet available' message on your website? Let them know how to access a members-only presale.
Digital touchpoints
Build targeted prompts into your purchase path, inviting patrons to add extra tickets, pre-order merchandise or make a donation. Use your audience data to segment and personalize prompts to patrons' interests, then test and iterate to find the optimal number and type of suggestions to make for each group.
Human touchpoints
There's enormous value in upskilling your box office team to deliver your messages in an effective and friendly way. Work with sales, marketing and fundraising teams to create a 'menu' of messaging and upsells, and think about how they could be delivered.
To effectively drive revenue, customer experience and efficiencies across your theater or arts center, use your connected CRM and marketing software to build visibility of your challenges, opportunities and success. With separate systems and fragmented data, you'll be forced to spend valuable team time on manual imports and data checking. By integrating insights and connecting systems, you'll enjoy the benefits of secure, comprehensive data and free up team capacity for more creative, compelling and transformative arts marketing campaigns.
Enjoyed this blog? Read more in our full guide for theaters and arts organizations, Working Together to Increase Revenue
---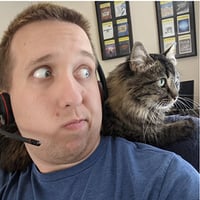 Holden Wertheimer-Meier (he/him) is an Account Executive at Spektrix