6 min read
Nonprofit Fundraising Ideas: Four tips to drive collaboration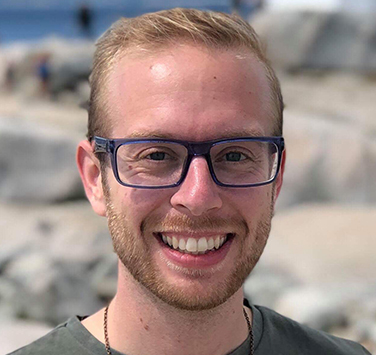 Jordan Fisher June 30, 2023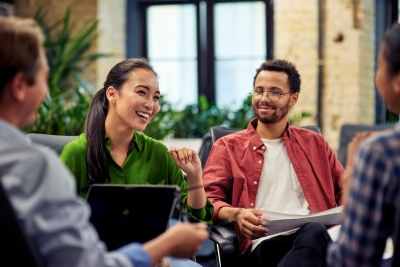 Four strategies for getting your entire team on board to achieve nonprofit fundraising goals, plus exercises you can take back to your team.
Fundraising can be intimidating. There's a certain amount of vulnerability and a fear of rejection that is very real, even for a seasoned fundraiser. But there's so much more to fundraising than just asking for donations. Philanthropy is an integral part of the mission of your organization, and increasing people's awareness of and exposure to it can have wide-ranging benefits. Make it a priority to ensure that philanthropy and fundraising are not kept in a silo, and that all of your team members and artists feel connected to the community and to your mission.
Encourage cross-departmental support of philanthropy
To encourage cross-departmental support of philanthropy, ensure your entire team understands the important role it plays in your organization. Empower everyone to feel comfortable with philanthropy and understand how they can get involved. There are many ways that this can be done, but I've broken it down into four, easy to remember categories: share the process, educate, demonstrate the impact, and celebrate.
Share the fundraising process
Some argue that asking for donations is only 10% of the job of a fundraiser, and I would have to agree. For us at Symphony Nova Scotia, we try to take the pressure off of that 10% ask part and share the other 90% with our programming staff, with our musicians, with volunteers on our board, et cetera. So what does that really look like for us?


One of the ways that we like to share the process is by encouraging everyone involved in our organization to participate in our donor events. This is a fairly easy low barrier for participation, and it's also a lot of fun. It's great to get folks involved in this because it shows our colleagues how we celebrate and talk about our organization with those who care the most about supporting it.
You might also create these connections by giving backstage tours. This is a great way for donors to get a behind the scenes look at the work the artists are doing, and an awesome way to create a sense of connection between the artists and the people who make their work possible.

Another way you can get multiple teams involved in philanthropy is by asking for input on workshopping direct mail pieces. This has the double-benefit of getting more people involved in fundraising while also generating some really powerful content. Oftentimes, your programming staff or the artists will have really strong, compelling stories that make wonderful direct mail pieces.
To get started:
Create a rough draft of your letter and share that with a small group of marketing, leadership and programming staff to get their initial reactions and feedback.

It's important not to be reactive about their feedback. Be receptive of what they have to say; sometimes we're so involved with tactics that we lose sight of the art and the impact of what we're doing. These folks are best positioned to help you humanize your mailer and refocus on the art and its impact.
Giving others the opportunity to say thank you is also a great way to get more people involved in supporting philanthropy. Whether that's your entire staff complement, your board of directors, or your volunteers, give them the chance to give a phone call just to say thank you for a donation. Or, have your musicians write holiday cards to your donors. Both of these examples foster a sense of gratitude and mutuality between donors and artists.

The point of all of these examples is to expose the folks in your organization to the not so scary world of fundraising in bite sized and manageable pieces, so that all of the people you work with feel that they too are part of fundraising in a very meaningful way.
Educate your team about fundraising for the arts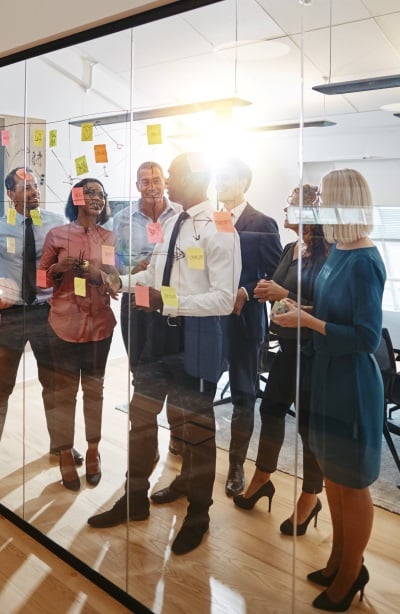 As people start feeling more comfortable with fundraising, begin introducing concepts and best practices and provide some education on strategies and terms relating to philanthropy. Philanthropy is a big word which can carry connotations of rich people and stuffy galas and receptions, but we know that it's so much more than that. I consider it my job to try to break down preconceived notions and explain some of the philanthropy-specific lingo, like what we mean when we talk about stewardship and cultivation.
There are many ways you can do this, but what works best for us at Symphony Nova Scotia is breaking down education into bite sized, manageable pieces and tying it back to something that's happening within the organization.

Here is an educational exercise you can use to jump-start people's education around philanthropy that's fun and easy to execute. I like to do this with my colleagues about every year or so, especially if there are new staff members who have joined the team.
At your next staff meeting or board meeting, ask these two questions:
How do you personally feel about soliciting funds? Pause and give the group time to respond. Once you've gotten a few responses from people around the table, ask the next question.

Think of a time that you recently volunteered or donated to an organization that you really care about. How did it make you feel? Why did you donate? Write down responses to both of these questions.
You'll notice that when you ask the first question, you'll hear people say, "When I ask for donations, I feel icky or uncomfortable or embarrassed or needy, imposing". But when you ask the second question, you'll hear responses like, "I felt like I was making a difference" and, "I felt really good about this, and like I had done a good thing".

Read back the responses to each question and really highlight the juxtaposition, the icky versus the awesome. It's a really great way to flip the narrative for folks who are still trying to get comfortable with the idea and the concept of fundraising. This exercise will show people that if we're not asking people to support our mission, we're not giving them the opportunity to support an organization that they really care about, and depriving them of an opportunity to have those same really good feelings people connect with donating.
Another way you can educate your wider staff on fundraising ideas and principles is to bring case studies into meetings. A few months ago, we received two checks from the same elderly donor, and we recognized that that was a bit out of character. So we got in touch with the donor and learned from their daughter that she was getting a little bit forgetful and indeed she had not intended on sending two checks in.
I used this as an opportunity to have this as a discussion on ethics in fundraising with the entire staff at a staff meeting. If you continue to pepper discussions like this into meetings, over time everyone at your organization will develop a baseline understanding of core topics related to philanthropy, have a greater appreciation for the work you and your team do, and will be more likely to proactively support your goals.
Demonstrate the impact of philanthropy

Where collaboration can really shine in our organizations is in the impact. Often our executives and our colleagues, and frankly, even ourselves, are laser focused on the outcomes of how campaigns are performing and whether or not we've met goals for our budgets. But we as fundraisers are in a unique position that allows you to see beyond the numbers and to connect with the people who are supporting you so generously.

We can remind our colleagues and our board why we do what we do and why our mission is so important in our community. When involvement and education sync up and members of your organization start proactively pursuing ways to connect with audiences, it creates incredible impact. Building a culture of collaboration and philanthropy in your organization means that when an artist has an impactful moment, they're more likely to share that with your team, which enables you to share that story with your wider audience.

This past fall, we learned about a really special impact moment from one of our musicians. Our orchestra was performing at an elementary school, and this musician noticed a student who was D/deaf or hard of hearing who sat so quietly, and so engaged for the entire performance. Our principal cello player invited the student to place their hand on the back of her cello as she played, and the vibrations transferred to the student's body and they immediately lit up. This really simple gesture allowed this student to connect with the music and the orchestra without sound.

With the permission from the musician who created this beautiful moment, I shared the story with the rest of the organization and it sparked all kinds of really good feelings, but it also sparked really important and engaging questions about meeting people where they are and making our orchestra accessible to everyone, which in turn generated a really compelling direct mail piece that raised $35,000. There were many people involved with making that story and that direct mail piece happen.
Celebrate your team's success
The final piece I wanted to share with you is the celebration. I want you to think of stewarding your colleagues in a similar way that you would steward a donor. Report back to them on how campaigns are doing, congratulate them and celebrate them for the role that they played in pulling it all together.

Feel empowered to celebrate yourself openly. Did you get a meeting with that donor you've been trying to meet with all year? Tell somebody. Did the foundation accept your new proposal? Give yourself a high five. Did you pick up the phone and call somebody today even though it's the last thing you wanted to do? Well done you. The reality is the work that you are doing is so meaningful. You and your colleagues are building so much good in your community. And sometimes it might feel like you're doing it all alone. We've all been there, but most of us have a team of folks around us in different capacities. I encourage you to lean on them, learn from them, to work with them, and to celebrate together.

---

Jordan Fisher (he/him)
Director of Development for Symphony Nova Scotia in Canada