Building Reattendance through Season Ticket Sales
How the Royal Exchange Theatre used the Spektrix Ticket Subscriptions feature to market season tickets and memberships side-by-side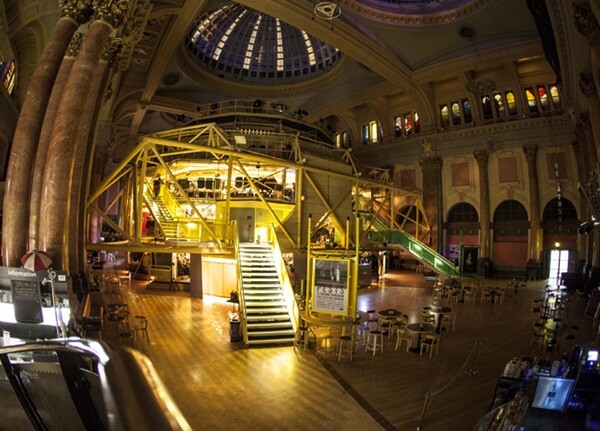 The Royal Exchange Theatre uses Season Tickets sales to build audience loyalty and drive cross-genre attendance.

One of the UK's leading producing theatres, the Royal Exchange stages four shows per season in its unique theatre-in-the-round performance space. Season Tickets have been a core part of their audience loyalty model for decades, with a pre-pandemic high of 2000 subscribers. In the last year, they've moved to the new Ticket Subscriptions functionality in Spektrix, giving them the ability to sell Season Tickets online for the first time and enabling customers to buy passes in advance and redeem them at a later date once they know their schedule.

Rachel Davies, Visitor Experience Lead, and Rosie Bingham, Development Coordinator, share their experience of marketing season tickets, and how that's supported loyalty and philanthropy across the theatre.
Marketing Season Tickets and Memberships side by side
This season, the Royal Exchange is selling both Season Tickets and Memberships. Season Tickets enable customers to save 25% when they book for all four main stage plays, with four different price tiers based on seating area. Memberships range from £48 per year right through to £5,000, bringing priority booking, members-only events and communications, and - at higher tiers - a 10% discount on selected tickets.

Both options are listed in full on the theatre's website and season brochure, and audiences have found it simple to select the option they prefer. While season ticket purchases are largely transactional, memberships are more philanthropic - a proportion of the overall cost forms a donation to the theatre, benefits have limited financial value, and the motivation for joining tends toward identity and belonging rather than cost savings.

That separation of messaging has made it relatively simple to market season tickets alongside memberships this season. Before the summer season launch, targeted emails went out to audience members with a high propensity to join or donate, and membership numbers grew as a result of that drive. Now the events are on sale, there's a wider push to promote season tickets. Messaging is focused on the generous 25% discount and quality of programming, and a concerted effort across the marketing team has seen the number of season ticket holders steadily build back up - though it's still some way from pre-pandemic levels.

"When audiences choose to join as members they are engaging in a more philanthropic relationship with the theatre, as opposed to transactional benefits that come through buying a season ticket. This means that season tickets and memberships aren't competing against each other. They are very different things."
Rosie Bingham
Development Coordinator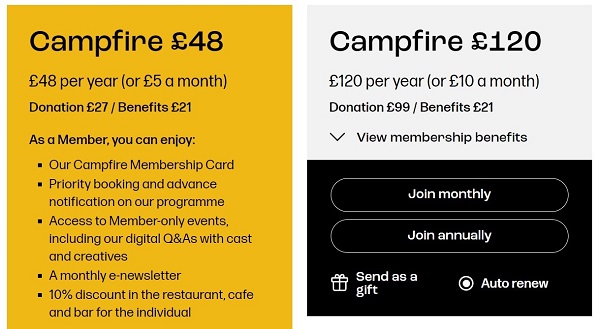 Building cross-genre reattendance across the theatre
The Royal Exchange prides itself on the quality and diversity of its programming, from popular classics like 'Brief Encounter' through to award-winning debuts. It's core to the organisation's mission to provide a platform for new writing and to bring new voices into the theatre.

This season's likely to be strong in terms of regaining lapsed bookers, from audience members who stopped attending during Covid through to school groups. But with Dickens, Shakespeare and Noël Coward in the line-up, the onus falls to January's production, 'Shed: Exploded View', winner of the 2019 Bruntwood Prize for Playwriting, to platform newer and more diverse writing talent.
A new play with an unknown title is undoubtedly more of a marketing challenge than something which is instantly recognisable, like 'Romeo & Juliet'. Season tickets provide audiences with an opportunity to take a chance on an unknown play by building it into a bigger theatre-going package. It's like buying that second novel for half price because you like the cover and then falling in love with it once you dive in.

By closing upper gallery levels, and reallocating price bands across the remaining seating areas, the theatre team can create an intimate, positive experience for performers and audience members alike.

In future, the marketing team might include events in the smaller Studio theatre in season ticket subscriptions, promote half-season passes as a festive gift, or adapt the range of options available. Using the Ticket Subscriptions feature in Spektrix, they have the tools, data and support they need to experiment and build on their success.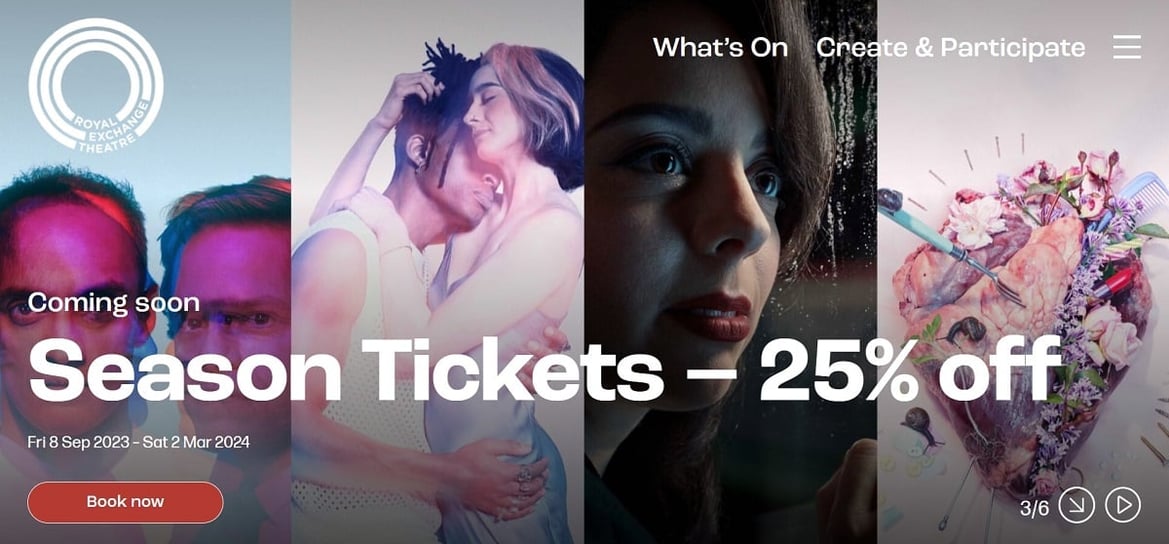 "If we did a 3-part season ticket we know fewer people would buy the unknown show. In the past season tickets have allowed people to take a gamble on a title they don't recognise. With a 25% discount you're pretty much getting that last show free, but they don't see it as free, they don't say, 'Oh this is the free one, I might not go.' They come to it because they're invested."
Rachel Davies
Visitor Experience Lead
Flexibility and ease of use for theatre audiences and teams
Rachel found it easy to introduce season ticket functionality to the theatre's Welcome team, who cross over between front of house and box office roles. That structure means some of them only occasionally process ticket sales but, like the rest of the Spektrix system, they've picked it up quickly and were confident selling and redeeming vouchers within a short space of time.

It's worked for customers, too. Familiar with purchasing season tickets by phone, in person, or via a paper form, the majority have quickly engaged with the opportunity to purchase and redeem tickets online.

The biggest benefit is for the office teams responsible for setting up and marketing the season tickets. For the box office, new Spektrix functionality makes them quick and intuitive to set up, adapt and sell. Even though this might be a job that happens only twice a year, the simple interface and guidance provided by Spektrix make it easy to clone and adapt them from previous seasons. Fundraising teams can sell and manage subscriptions on behalf of high level members who opt into both schemes; learning teams can support their participatory groups, Young Company and Elders, to access lower priced tickets without impacting on other departments' work. And as sales increase, they'll draw on data and customer insights to continue learning what customers want from memberships and season tickets, how they can be packaged and promoted throughout the year, and how to use them to attract audiences across every aspect of their programme.

"In a lot of systems, the backend that box office teams see is very basic, not very readable. In Spektrix what the team sees is just as good as the interface that customers see elsewhere. It's very logical, it does a lot of the work for you - coming in and taking over a box office, I've found it easy to pick up."
Rachel Davies
Visitor Experience Lead
By combining Memberships and Season Tickets, the Royal Exchange Theatre is starting to rebuild its loyal audience and increase reattendance. The simplicity of set up and sales, both for the venue team and for audience members, has given them freedom to experiment with different approaches and start to discover what works. As they add deeper insights and track audience behaviours, they'll be able to market and promote their loyalty models even more effectively.
Season Tickets in Spektrix...
The Ticket Subscriptions feature is just one of many loyalty tools in Spektrix, designed to market and sell flexible season tickets in a myriad combinations. From simple mainstage season tickets like those offered by the Royal Exchange, through to more complex offers across multiple venues and price points - you have the flexibility to create a reattendance model that works for your audiences and team.
If you are already working with Spektrix, learn how to set up and sell Ticket Subscriptions.