4 min read
Digital Fundraising Strategy: Segmenting for Success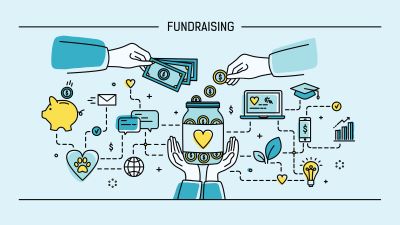 Create a cohesive customer experience from your first appeal to your end-of-year thank you with segmentation and branding strategies.
Make Best Use of Your CRM for Fundraising
By making use of tools in your CRM (Customer Relationship Management) platform, you can design a fundraising campaign that reaches a large percentage of your customer base while keeping your message consistent and adding a personal touch to your communications. Your CRM stores lots of information about your donors, which empowers you to tailor your messaging and ensure you're serving donors content that's relevant to them. For a refresher on what segmentation is and how to leverage it to have the largest impact, check out Arts Marketing 101: Audience Segmentation Models.
As you get ready to launch your campaigns, keep these ideas in mind to maximise your returns.
Create an engaging appeal campaign - and keep it consistent
Creating an engaging appeal campaign will boost your customer response and help your patrons feel connected to your organization even if they haven't seen you in a while.
Here are ideas for keeping your campaigns engaging:
Consider highlighting stories from artists or patrons who have joined you for recent virtual or in-person performances sharing their excitement about the new year.
Keeping your appeal consistent will help connect your message to your donors, so try to use similar language or storytelling in emails, letters, and on your website.
Be sure to make these stories as personal as possible, including pictures of the people involved to humanize the ask and build empathy.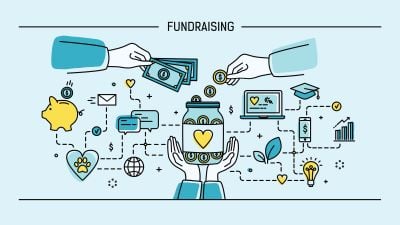 Fundraising Segmentation – Make it personal
You can help give your appeals a personal feel by planning targeted segments within your customer base. Identify different customer categories or behaviors - like VIP donors, lapsed attendees, or volunteers - to include in your appeal mailings. Then use Customer Lists and dotdigital variations to send slightly adjusted appeal letters to match their relationship with your organization .
Here are some examples of different segments and how you might reach out to them:
No matter the number of performances you had this year, ticket buyers are still key to your appeal base, and you can identify people who attended events - "Great to see you this year!"
Customers who attended multiple events should be thanked for their loyalty - "Thanks for joining us again and again!"
Donors who converted tickets for multiple postponed events into donations can be targeted for a monthly giving scheme – "Thanks for all your help this year!"
Customers who haven't attended a performance or event this year can be targeted with an announcement of exciting reopening and future production plans – "Hope to see you soon!"
Identifying new customers who attended their first performance, made their first gift, or even just joined your mailing list for the first time can be welcomed into your organization – "Great to meet you this year!"
This way, customers feel their relationship with your organization matters as much to you as it does to them.
Fundraising Tracker Ideas
Tracking all mailings you send - and how customers respond to them - will greatly help your re-solicitation efforts as your campaign moves on. But how to keep track of everything?
In Spektrix, you can record every email, letter, or postcard you send to customers and track those customers' engagement - things like click rates on emails or who has donated since receiving the mailing. Then, you can focus on those who haven't donated yet for your next round of appeals and avoid double emailing a customer who already made their gift.
Make it a multi-team effort
If you have performances currently running, either in-person or online, keep your front-of-house and box office staff members involved in your appeal process. Using CRM tools like Tags and Customer Groups, you can offer quick information to these teams about a customer's giving history and solicitation status. A customer group can add a colorful flag to a customer's search record in the Sales and Scanning interfaces, and are powered by various customer criteria. One of those criteria is a tag, which can be added to customer records to group them together, and can be either a manual tag added by a user, or an auto-tag which automatically applies based on customer behavior.

You can use all of the segments you generated to tailor your appeals to create these identifiers so box office staff can recognize someone as a loyal customer, or someone new to the organization. A customer who hasn't made a gift to this appeal could be identified as Hasn't Given, and you can offer quick tips to your box office staff on how to ask for them to add a donation to their order. Additionally, your appeal messaging can be added to pre- or post-event communications or even your print-at-home or e-ticket design to reach as many people as possible.
Evaluate your progress

Don't wait until the end of your campaign to start evaluating success. Establish your key metrics at the beginning of the appeal, before any donations start coming in. This will enable you to continuously monitor how the campaign is going and identify pain points.

One metric that will be key in evaluating success is revenue tracking. Spektrix reporting features enable you to look at the number of donations and their total value over a date range. You're also empowered to break down your data and monitor the status of specific funds or view which sales channels people are making donations through.
Combining revenue reporting with other forms of segmentation in Spektrix will allow for richer analysis of the success of your appeal. For example, you can measure the click rates of particular emails and combine these with revenue reports to get a fuller picture.
Part of the evaluation process should also involve identifying the donation behavior of different individuals. Consider the types of customer segmentation you might look at - are frequent bookers or subscribers also engaged donors? What is the average donation amount of your members compared to non-members? Embedding evaluation as a part of your appeal strategy will ensure you are celebrating your successes and improving on your appeals year after year.
Combining a clear and cohesive campaign with customer segments and data will create a winning appeal strategy, helping you meet your donation targets and strengthen connections with your patron base.
---

Samantha Bagwell (she/her) is Head of Fundraising at Spektrix.