3 min read
Rethinking Recruitment: Best practice ideas for hiring to CRM roles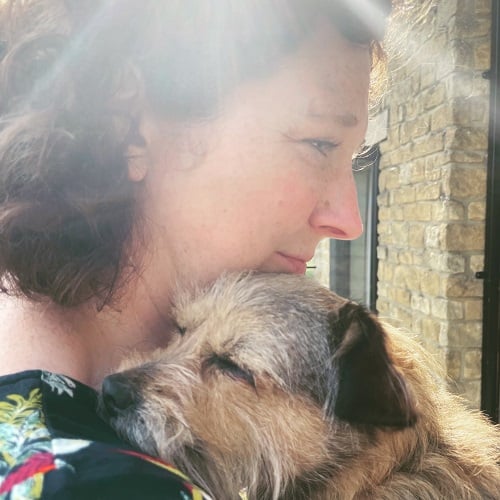 Bryony Bell September 23, 2021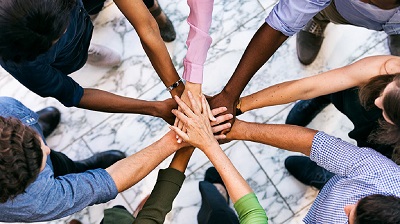 Practical tips and inspiration for arts leaders recruiting to customer and donor relationship management roles in the cultural sector.
After a long pause, the jobs market is booming as venues and production companies fill marketing, fundraising and ticketing roles. Yet while 37.9% of the US labor force identifies as non-white or Hispanic, only 26.5% of artists identify this way (US Census Bureau data, collated by National Endowment for the Arts).
Why we're rethinking our approach to hiring
These and many other questions have been in our minds at Spektrix over the last year. Our CEO and co-founder, Michael Nabarro, explains why we've been rethinking recruitment, and what it means for us and for the organizations we work with.
"In the past, when organisations asked for experience with our system as a job requirement, I saw that as a positive - an indicator that we are a valued partner in that organisation's success. Now, I wonder, is it a necessary requirement for every role? By including this requirement for a skill that can be quickly taught, I think the sector risks missing out on hiring great people with less obvious backgrounds.

These questions led to more... If these are not necessary requirements, what are the core qualities needed to be a great cultural sector marketer, fundraiser or sales team member? Can changing the way we look at job requirements and recruitment practices help us find people with these qualities and give us a better chance of increasing the diversity of our teams?"
These are just some of the questions we are asking ourselves on our own journey towards better diversity, equity and inclusion, and in our recent certification as a B Corporation. They're also the questions that will help ensure we continue hiring for the strongest possible team - one that represents our users and their audiences, drawing on best practice from the cultural sector as well as customer service roles, teaching and training, tech and more. Representation and diversity of experience will help us continue to fully meet our users' needs, just as we believe it will help cultural leaders to serve their audiences and communities.
Rethinking Recruitment: A practical guide for arts leaders
That's why we've created a new, practical resource for anyone recruiting to customer and donor relationship management roles in the cultural sector. Rethinking Recruitment offers step by step guidance, expert advice from sector leaders, and templates to help you build inspiring job descriptions and objective assessment criteria.
It's designed to help you make a real, practical difference to the quality and diversity of candidates you attract.
So if you had just an hour to spare, what would be our top tips for making a change?
1. Set criteria for success
Challenge yourself on each of your criteria, and consider whether they're truly essential or if they're describing knowledge which could be easily learned.
2. Set the scene with your job description
Honest and inviting, a good job description demonstrates what recruitment means to you. Make sure you've planned every step of the process, and equalize the relationship by sharing that plan with candidates from the start.
Stick to truly necessary skills over 'nice to haves'; spell out acronyms and remove jargon; show the salary, tell non-grads they're welcome, and if you've made a commitment to inclusive recruitment, tell people what you're doing and why.
"The application pack created for my role was an invaluable resource and made the entire process incredibly accessible and straightforward. It outlined the whole structure of the recruitment process with detailed in-depth explanations, whilst still being easy to follow and understand. I found this incredibly beneficial as the wording and phrases used within the document were inclusive, personable and encouraged people from different backgrounds to apply. This made a huge difference in how I approached my application and how easy it was for me to apply." Warda Abbasi, Resident Designer, Leeds Playhouse in partnership with tutti frutti, supported by the Weston Jerwood Creative Bursaries Programme.
3. Promote the role
Create a transparent, inclusive description of your organization, recognizing that potential applicants might not know who you are. Think carefully about what you need from your new recruit, and where you might find people using similar skills, to target your adverts effectively.
4. Assess, interview and select
Test candidates using objective criteria and a range of formats. An interview may be a valuable test of communication skills for a member of the front of house team, but a great data analyst may showcase their knowledge better in front of a computer screen than an interview panel. Make sure you know which criteria you're testing for at every stage, and design tasks and questions that help people perform at their best.
5. Welcome new colleagues on board
Help new team members explore your artform and navigate your organization, building both practical knowledge and an understanding of culture, connections and opportunities to learn more.
We may not have pinned down every aspect of recruitment best practice for CRM roles, but we believe there's value in the lessons we've learned so far. If you find the resource useful, pass it on to others, or delve deeper using the links to expert knowledge, networks and research. If you have ideas, improvements or additional resources to share, let us know. We'd love to work with you to build a stronger cultural sector, led by a workforce that's accessible and inviting to all.
More about Spektrix for Leaders
Bryony Bell (she/her) is Head of Content at Spektrix.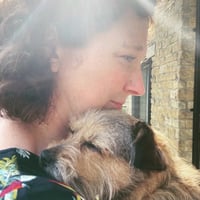 A version of this blog post also appeared on UK Theatre.