3 min read
Spektrix is a Certified B Corporation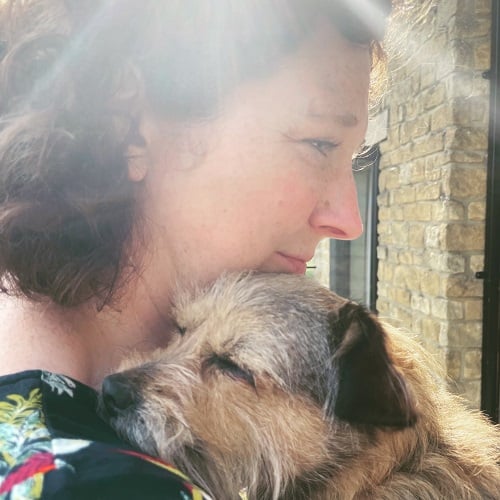 Bryony Bell September 1, 2021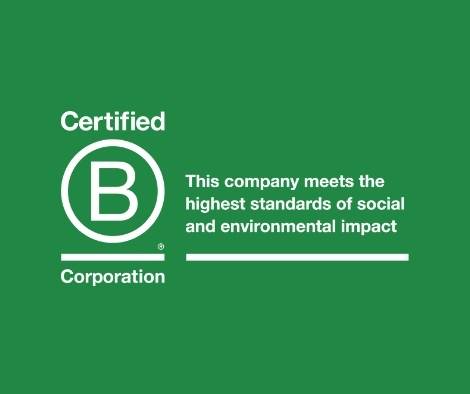 At Spektrix, we have always believed that arts and culture are important to the wellbeing of people and communities. This year we've evidenced that commitment to the cultural sector and its audiences by becoming a certified B Corporation, joining a global network of purpose-driven businesses prioritizing the needs of their communities, staff teams, suppliers and the environment - all in an attempt to ensure that businesses are part of the solution to society's problems, and not a cause of them.
"Fourteen years ago, I founded Spektrix when I realised arts organisations needed to be better supported by technology when selling tickets and building relationships with audiences and donors. Since then we've continually refined our mission to recognise the vital role of the arts in the community, and to help the organisations we work with bring those benefits to the widest possible breadth of audiences. World events over the last 18 months have highlighted still more starkly the importance of the global movement for social change, and I'm proud that, in becoming a B Corp, Spektrix has made a lasting commitment to operating our business as a force for good." Michael Nabarro, Spektrix CEO and co-founder
B Corps are certified using a rigorous Impact Assessment, with the threshold for positive social and environmental impact rising with every three-year assessment cycle. That ensures that every B Corp commits to placing ongoing improvement at the heart of its business strategy - at Spektrix, we've amended our governing documents to require consideration of community, team and environmental stakeholders in every business decision. The assessment required evidence of good practice across every aspect of the organization, and numerous team members came together to identify areas of our work which had the greatest impact on our users and their audiences.
What this means for the organizations we work with
Above all, assessors recognized our commitment to the organizations we work with, who in turn promote vital artistic, cultural or community engagement. In many cases, they're also committing substantial time and resources to sharing that work with underserved members of their own communities.
"Our achievement in certifying as a B Corp is shared with the thousands of Spektrix users who work tirelessly on behalf of their own audiences, communities and artistic teams. We're honoured that they've chosen us to support them in delivering that work as effectively and efficiently as possible, and we hope this certification is proof of our ongoing commitment to their success." Alice Young, Spektrix Managing Director UK & Ireland
It's our role to provide the technology that organizations rely on alongside the insight, consultation and support they need to make the most of it. We closely monitor users' interactions using a blend of measures linked to our consultancy services, events program and partner network. Across our technology, support and consultancy, this helps us to develop areas which offer greatest value and review others to better meet the sector's needs.
Within the system, that ranges from minor tweaks through to major infrastructure projects, futureproofing our ability to maintain speed and reliability of service as our user base grows. In every development, we involve users closely in research and testing to ensure we're delivering a product that meets or exceeds their needs, both now and in the future.
As well as new software features, we regularly share industry insight in response to the sector's needs. Recent years' publications, including our Insights Report (2019) and Building Blocks for Reopening (2020), have responded to the pressures and priorities facing the cultural sector at the time. More recently, our focus on social change has seen us helping to drive diversity, equity and inclusion across the industry, and works in progress include Rethinking Recruitment (coming in September 2021) - a resource to support more inclusive recruitment practice - as well as ongoing research into objectively measuring the diversity of audience composition.
What this means for Spektrix
People are at the center of our business, and that begins with our own team. We recognize and value our team members as individuals, with core benefits accessible from day one and a robust, biannual People review giving everybody in the business the opportunity to access training, progress their careers and have their individual performance recognized. We're committed to building and supporting a team that reflects the diversity of the communities in which our offices are based, and we're working towards that goal by tracking demographics, continuously improving our recruitment practices, establishing anti-racism groups and offering company-wide training in inclusive principles and practice.
Beyond this, we're inviting the entire team to play a part in our ongoing B Corp journey, inviting every colleague to help identify areas where we can improve or add to existing good practice.
"Succeeding as a B Corp in the long term will mean constantly looking for fresh ideas and challenging our approach to decision making. I'm convinced that every member of the Spektrix community - from our immediate team to our users and partners - can help us drive new ways of thinking, and test and challenge our own perceptions of our work. We welcome conversation - and if you feel there's more we can do for you or your community, we invite you to tell us what you need." Mike Geller, Spektrix President, North America
Becoming a B Corp is proof that our work is true to our mission and the values we hold dear. But that's only the beginning. We're inspired by being part of positive social change, ethical practice and the continued success of the cultural sector, and by making this ever more central to our work in the years to come - and we thank you for being part of that adventure.
Ideas to share, or questions to ask?
Bryony Bell is Senior Marketing & Communications Manager at Spektrix