5 min read
Creating great pre- and post-event emails: Our best ideas and examples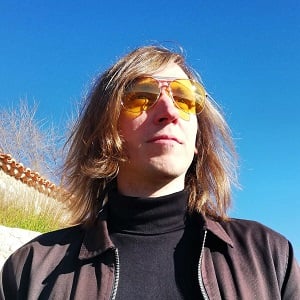 Matt Akers 02 May, 2023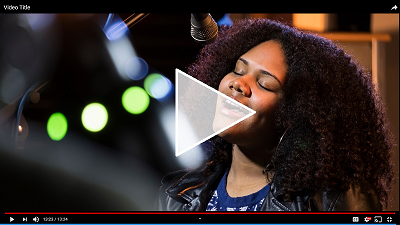 Pre- and post-event emails don't only share information. The best examples help you meet your objectives, drive revenue and build better audience relationships.
At Spektrix we have years of experience of working with great box office and marketing teams across hundreds of theatres and performance venues just like yours. We know they're busy, and it can be hard to find time to try new things or test what's most effective. So we're here with one of the quickest wins of all - launching or improving your automated pre- and post-event emails to deliver against your goals.

Here are our winning ideas for great pre- and post-event emails.
Making the most of automated event emails
A vital tool for box office and marketing teams is the ability to automate pre- and post-event emails. You should be able to set up a single email template, add dynamic content specific to each event, and know those emails will reach your customers automatically, without any more effort from you or your team. Your communications should reach customers reliably at specified times - one email before their visit, and another one afterwards.
Don't have access to automated emails with your current ticketing provider?
You could still run lists of attendees for each week's events and send out emails before and after - it will just mean a little more manual work for your team.

Pre-and post-show emails are a great tool for marketing and audience relationships. That's because they encapsulate every aspect of a solid CRM strategy: they're efficient, reactive, data-driven and customer-centric. And it's really easy to see the benefits, make ongoing improvements, and track return on investment - so your whole business sees the impact of your work.
What does an automated email feature look like?
Automated email tools come in many different guises, from the super powerful to the super simple. At Spektrix we aim for something in between - a feature that's easy for your team to use, but that has enormous potential to improve your communications.

A good automated email tool should let you create a range of templates for pre- and post-event emails, and build dynamic fields into them - meaning that they update automatically with personalised information like customer name, event title and the date of their visit. That way you just need to set up each template once, link each event to the most suitable template, and the system does the work for you until you have time to review and improve. If you're new to email automation, here are some ideas to help you get started:
If time's really tight, create just two email templates: one for pre-event communications, and one to send out after each visit. Even a handful of personalised fields will help remind customers of the date and time they're due at your venue, and boost their engagement with your message.
With a little more time to spare, build a few more templates with rich content for specific customer groups; provide first-time audience members with details of how to find you, make sure access customers know how to request additional support, or remind members of their benefits and how to redeem them. You probably only want to do this if your ticketing and email providers are fully integrated, and will automatically send out the right information to the right customers - if you're relying on manual exports and uploads, it could get complicated.
If you're really committing to this campaign, create bespoke pre- and post-event email templates for every show in your program. Of course this works better for presenting theatres with events running for multiple days or weeks, rather than one-nighters; and it assumes that your email automation system allows you multiple email templates. With Spektrix templates are unlimited - giving our users the freedom to include rich, relevant content, make recommendations for similar events and upsell catering or merchandise, alongside their dynamic content.
Once you're set up, decide how far in advance of each event your first email should go out, and how long afterwards you want to follow up with your audience. Associate each email template with specific customer tags or groups - and you're up and running.

Those are the basics. But we want to help you go beyond the basics and build the best possible email templates to meet your goals. Whether your priorities are repeat visits, donated income, merchandise sales or more - you can create compelling communications that your customers won't be able to ignore.
The best possible pre-event email
First, define the goal of your pre-show emails. Is your priority to help your audience have a good time and engage with your event; to build affinity with your wider organisation; or to encourage them to spend just a little bit more?

Here's how to pack all three goals into just one email:
Provide relevant, interesting content
Tell a story that's as specific as possible to their visit, making sure the format works equally well on desktop and on mobile. Podcasts, videos and blog posts all encourage audiences to engage in advance and help them to get even more out of your event.
Make them feel special
This might be a big occasion for your visitors - so help them make the most of it with incentives to pre-order drinks, reserve tables or parking, or access VIP areas. A small reduction or even just a simple invitation go a long way in increasing overall spend - save your big discounts for repeat visitors and members.
Reassure them about their visit
Take out the stress with simple information about travel, parking, facilities and timings - help them make their night out into a break from complicated lives.
Build the excitement!
Amplify their anticipation with upbeat, positive copy throughout your email. Don't forget subject lines and pre-headers - these are the 'nudges' that get them to open your message, so make sure they're on brand and optimised for your visitors.
Wondering how you can fit all of that into one email? Here's an example:



The best possible post-event email
Your post-event emails need to work a little bit harder than pre-event emails. This is the point where your customer might head homeward, never to be seen again, even if they had a really good time. Remember, it's far cheaper to convince an existing customer to come back than it is to gain a new customer, so don't waste this opportunity!

Here are our top four ideas:
Recommend relevant events
Think outside the box a bit and make suggestions that are relevant, but not too similar - someone who saw 'Macbeth' might not fancy another Shakespeare play right away, but they might be interested in other classical music or drama.
Gather qualitative data
Create a simple survey to understand your customers' experience and help you identify pain points like parking, access and price. Keep it really short, follow up if they ask you to, and make sure you listen to what they tell you!
Channel their enthusiasm
Encourage happy audiences to recommend your events via social networks; encourage them to become advocates with offers like, 'Bring a friend for a fiver', and start to sow the seed about your work as a non-profit - the second visit is a great time to encourage them to donate or even consider a low-level subscription.
More brilliant content
Invite them to a related event such as a director's talk or Q&A with the cast, or share a video of the post-show talk they might have missed; if they click through, it's another great opportunity to prompt donations or repeat attendance.
Here's a great example of a post-show email:

Test, improve and report on investment
You've spent time planning, building and automating your emails. Don't forget to look at your analytics regularly and see how you can achieve even more. It's remarkable how small changes can impact open rates, engagement and revenue.
Test layouts: Do more people book recommended shows if you put that block of content at the top of your email or in the middle? What happens if you change the size or colour of the call-to-action?
Test language: There's a whole school of study around 'nudge language' - the little words you use in your subject lines, headers and calls-to-action. Try out different versions and discover what works best.
Test timings: What's the most useful time for your audiences to receive pre-event information? When's the best moment to capture the buzz after their visit? Try out different timings to see what works best for their experience, and your income.
---

Matt Akers (he/him) is Sector Development Manager at Spektrix.