1 min read
An update on Spektrix Team Demographics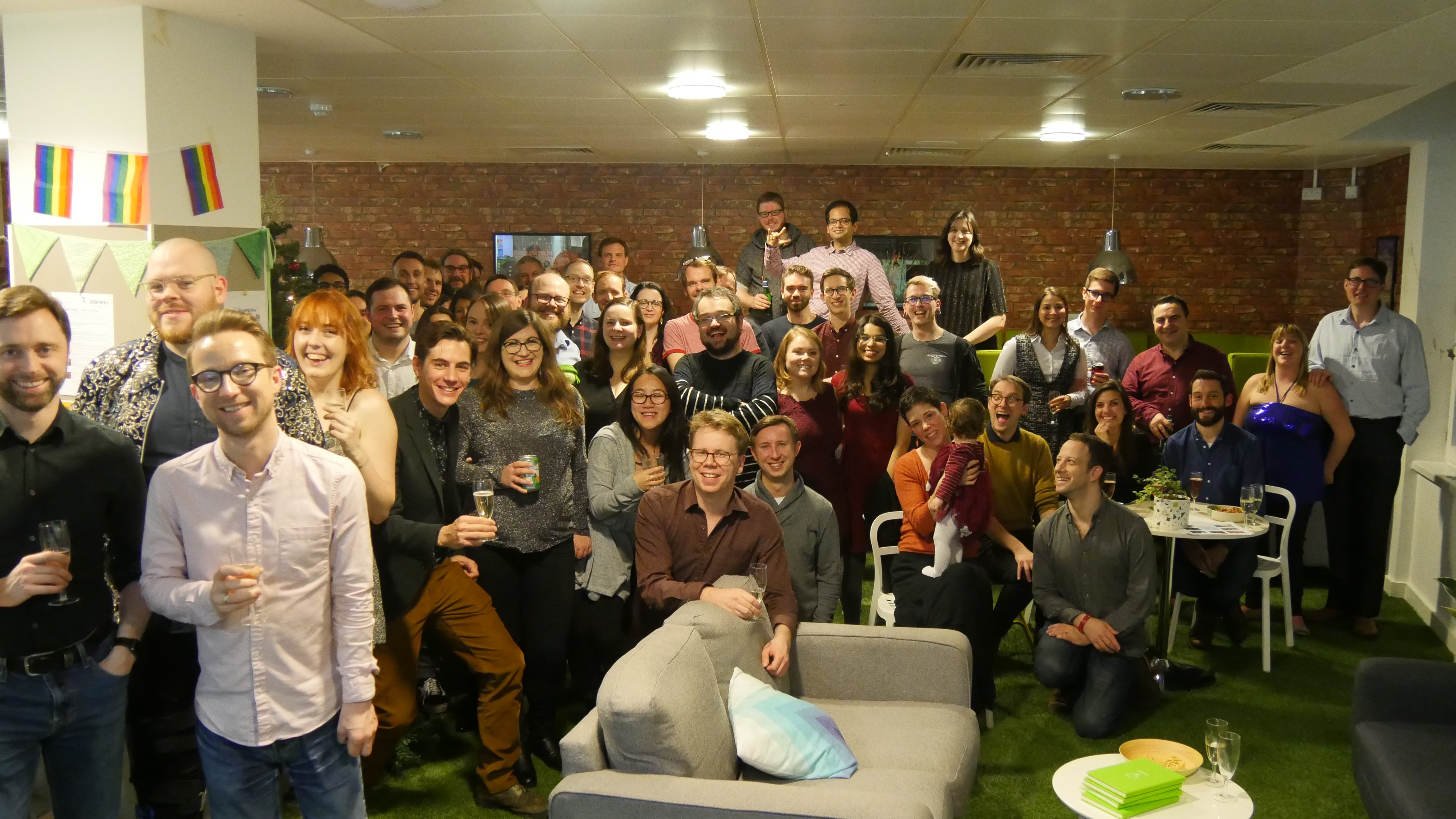 Following our recent commitments to build meaningful and lasting change for our team, our business and our industry, Spektrix is now sharing a report on the demographics of our team. As a company committed to anti-racism, we believe diversity, equity, and inclusion must be actively addressed and prioritised and that it is crucial to hold ourselves publicly accountable to do so.
We recognise that our team diversity falls short of our goal to reflect the communities in which we work. We are dissatisfied with our current makeup and believe that beyond improving our proportionate diversity, the more we progress toward our goal the stronger we will be as a company.
With limited recruitment likely to happen in the foreseeable future due to the current uncertainty in our industry we won't have much opportunity to influence these numbers this year. However, we are committed to improving our processes and building an inclusive culture and will continue to prioritise this work. We will publish updates on our progress annually.
The global Spektrix team currently has 124 members in total, excluding the board. The following data represents the 82% of team members who responded to our July 2020 survey.
Board
Total members: 3
Race/Ethnicity
Gender
Sexuality
Disability
I do not consider myself to have a disability: 100%


Senior Leadership Team
Total team members: 8
Race/Ethnicity
White: 75%
Latinx: 12.5%
African-American/Black: 12.5%
Gender
Sexuality
Heterosexual: 87.5%
Gay: 12.5%
Disability
I do not consider myself to have a disability: 100%
Full team (including Senior Leadership)
Total respondents: 102
Race/Ethnicity
White: 89%
East Asian (including Chinese, Japanese, Korean, Mongolian, Tibetan and Taiwanese): 3%
Latinx: 3%
South East Asian (including Burmese, Cambodian, Filipino, Hmong, Indonesian, Laotian, Malaysian, Mien, Singaporean, Thai and Vietnamese): 1%
South Asian (including Bangladeshi, Bhutanese, Indian, Nepali, Pakistan, and Sri Lankan): 1%
African-American/Black: 3%
Gender
Male: 48%
Female: 50%
Non-Binary: 2%
Sexuality
Heterosexual: 75%
Gay: 9%
Queer: 5%
Pansexual: 2%
Bisexual: 6%
Lesbian: 3%
Disability
I consider myself to have a disability: 8%
I do not consider myself to have a disability: 92%
Learn more about our Company Values and our ongoing commitment to improving diversity, equity and inclusion
Ben Park is Global Head of Marketing & Communications at Spektrix
Spektrix is a partner in the Tech in Culture EDI Alliance