6 min read
CRM Segmentation for Arts Marketers: Begin at the Box Office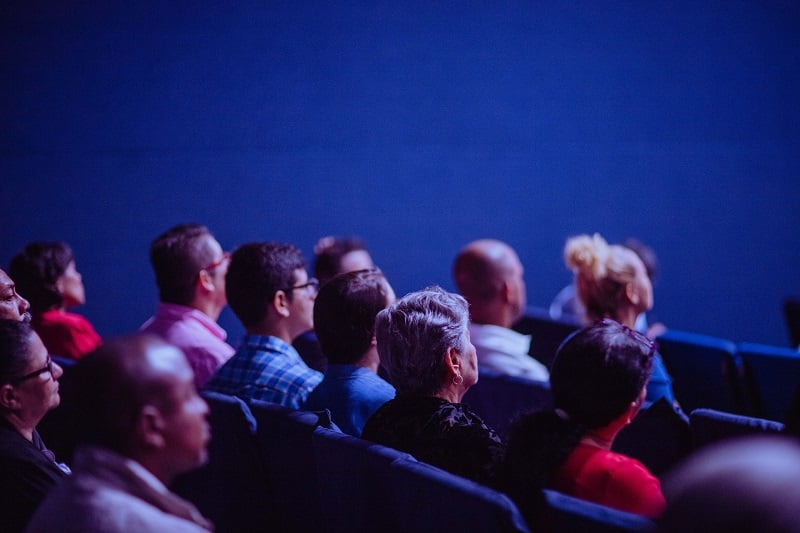 The core of any organization's CRM strategy is knowing their customers. In the performing arts, that normally means understanding what shows patrons like to see. It's finding out their interests and what drives them to go out and see a performance instead of plugging into their favorite streaming service. Even more importantly, it's understanding their patrons enough to know how to get them to come back. When patrons receive targeted information about what the organization can offer them that aligns with their interests, they're more likely to absorb it. The organization benefits from having a stronger connection with their audience, which means more repeat visitors and more advocates.
Understanding patrons starts with the box office, an organization's gateway for capturing customer information from the first time they buy tickets. Behavioral data — details on patrons' motivations and actions — serves as the foundation for building targeted groups of patrons who share the same interests. These combined efforts are a CRM segmentation strategy, which organizations can implement to build relationships with their patrons while increasing ticket sales, individual contributions, and average patron spend.
But what data should arts organizations be collecting, and how should they use it to segment their patrons? Why does segmentation lead to more successful arts marketing campaigns and revenue growth?
Why behavioral is better
While it's necessary for organizations to collect basic demographic information (they need to be able to contact them, after all), it can be limiting when it comes to segmentation. Knowing a patron's age and location does not uncover their motivations. Understanding what drives a patron to seek out art is key to connecting with them. Because of that, behavioral data should power arts organizations' segmentation strategies.
When an organization is able to segment patrons based on their interests, they become better at speaking to each of those unique patron groups in ways that will get them to engage.
For example, an organization might have a group of patrons who book tickets specifically on nights where there is also a social event taking place at the venue. After some research on what's motivating these patrons to attend, the organization might find out that these patrons' main impetus for booking when they do is to connect with other art lovers in their community. That might mean their segmented communications plan should focus on telling these patrons about other events that let them discuss art and build their network.
Knowing what patrons like and creating focused messages that tell them about more of what they like primes them to engage further with the organization. It encourages them to book tickets, and also to spend more: Following the last example, if patrons feel comfortable knowing an organization is their go-to place to connect with people on the topics they love, they'll be more likely to linger. They'll buy more drinks, perhaps bring their friends with them, and their average spend will go up. Later on, they could be great candidates to nurture into sustainers.
All in one place
An arts marketing CRM strategy starts when a patron is added to an organization's database, whether that happens online when they buy their first ticket, over the phone or at the box office when a venue's team interacts with them. No matter where that first touchpoint happens, organizations need to have the tools and staff training to capture customer information and to be able to easily update it.
At the same time, marketing and fundraising departments need to be able to access patron details to build databases of patrons they can contact with their communications. Having a single database that the whole organization can access is crucial for creating a comprehensive view of their patrons. It will show how a patron has interacted with the organization across every touchpoint, from clicking a link in a particular marketing email to seeing how they're connected to major donors.
Patron data arts marketers should collect
When a patron makes their first interaction with an organization, most CRM systems track essential demographic details and whether a patron would like to receive marketing materials. Beyond demographic details, an effective CRM system should allow organizations to track behavioral information that gives a deeper level of insight into patrons' actions and preferences, including:
What shows they have attended and when
What supplementary events they have gone to (post-show talks, social meetups, behind-the-scenes events, building tours)
Any current or past loyalty programs they have joined (memberships, season passes, etc.)
Their donation history and points of contact with the fundraising team
Supplemental purchases, i.e. concessions or merchandise
Their use of discounts or promotions
How they have responded to marketing emails from the organization, including opens and clicks
To execute a fully comprehensive CRM strategy, organizations should have the ability to create custom fields in their system to record customer details that are not included on the patron record by default, but are important to organizational strategy, for example:
Audience members' favorite genre (this could be linked to an online survey or filled out by the box office)
Communications preferences (how often and what mode of contact)
Lastly, organizations should leverage these details in their CRM system by creating flags on customers' records, or labels that can be set up to apply to the record when they meet certain criteria. For instance, programming the system to flag a customer's record when their subscription has lapsed so the box office can give them a gentle reminder when they next buy tickets. Flags are also useful for helping the box office keep patron records up to date. Set up your system to flag any record that has not been updated in more than a few years so that next time patrons come to the box office staff members can ask if the information on their record is still accurate.
How to segment patrons
With all of this patron information being tracked consistently and all in one place, arts organizations are all set to create a simple customer segmentation model.
They can begin segmentation by going back to the list of behavioral questions above and evaluating the major areas where their patrons share the same needs. See where their interests overlap, and create lists of patrons based on the trends that emerge.
The actual segments will vary based on the organization, and there are countless directions to take. No matter which direction they take, organizations should listen to what their data is telling them, segment accordingly and report on their efforts to see how they can further hone their segments.
A good place to get started with behavioral segmentation is by looking at attendance frequency and recency paired with the types of events patrons are attending. Is there a large group of patrons who have attended one musical but never reattended? They could be a great cohort for a campaign keeping them in the loop about the next season's musical events. Are a lot of patrons buying merchandise or concessions at the venue when they see a show? Think of ways to encourage them to pre-buy merchandise or concessions to make their visit even smoother next time, so they'll be all the more excited to come back.
Data-driven segmentation's impact on campaigns
Data collection and analysis should be part or your arts fundraising strategy. Using patrons' behavioral and interest data informs how arts organizations segment and communicate with their audience. Segmentation can lead to an increase in ticket sales and successful marketing campaigns. Here are just a few examples of how this has worked for different organizations:
Ensemble Theatre in Cincinnati, OH has always built audience loyalty into their strategy. Segmentation is a major part of that: Ensemble Theatre designates cohorts of patrons based on an organization-wide loyalty framework, and every patron falls into a segment based on how far along they are in their relationship with the theater.
Segmenting this way plays a big part in Ensemble's retention efforts. They send targeted emails to these cohorts with timely, generous offers urging patrons to reattend. Because of these efforts, Ensemble Theatre's retention rate is nearly double the industry average of 26%, according to Spektrix's 2018 data analysis of 350 arts organizations.
New Wolsey Theatre in Suffolk, UK responded to diminishing public investment by reshaping their business model to focus on increasing patron-generated income. Knowing who their patrons are and building that relationship was key to their success. They use a loyalty ladder as a guide for segmenting their patrons, designating groups as first-time attenders and lapsed bookers all the way to advocate (members or high-level donors).
New Wolsey uses patron behavior to identify their most important touchpoints. Insights leveraged from a customers interactions helps the organization create focused communications and move patrons farther up the loyalty ladder. The theater also trains every team member to engage with their patrons. This theatre marketing plan, allowed New Wolsey to sees greater return on their investment and increases in revenue.
The takeaways
For organizations looking to hone their CRM segmentation strategy or build one from scratch, here are the key aspects to keep in mind:
CRM starts with the box office and the range of data they collect. Think of how the organization can collect data to benefit its specific goals
It's essential to store patron information all in one place that can be accessed by the whole organization
Focus on collecting behavioral information and letting it inform segmentation strategies
Segment patrons based on overlap in interests, and let patron data inform how to iterate future segmentations strategies
With the right components in place, CRM segmentation can help arts organizations increase ticket sales and donations through personalized communications. Organizational growth all starts with knowing your patrons.
Keep learning by downloading our Insights Report and Uncover How Patron Loyalty Accelerates Growth.
More insights and best practice ideas from Spektrix
Hailey Colwell is a former Marketing Manager at Spektrix